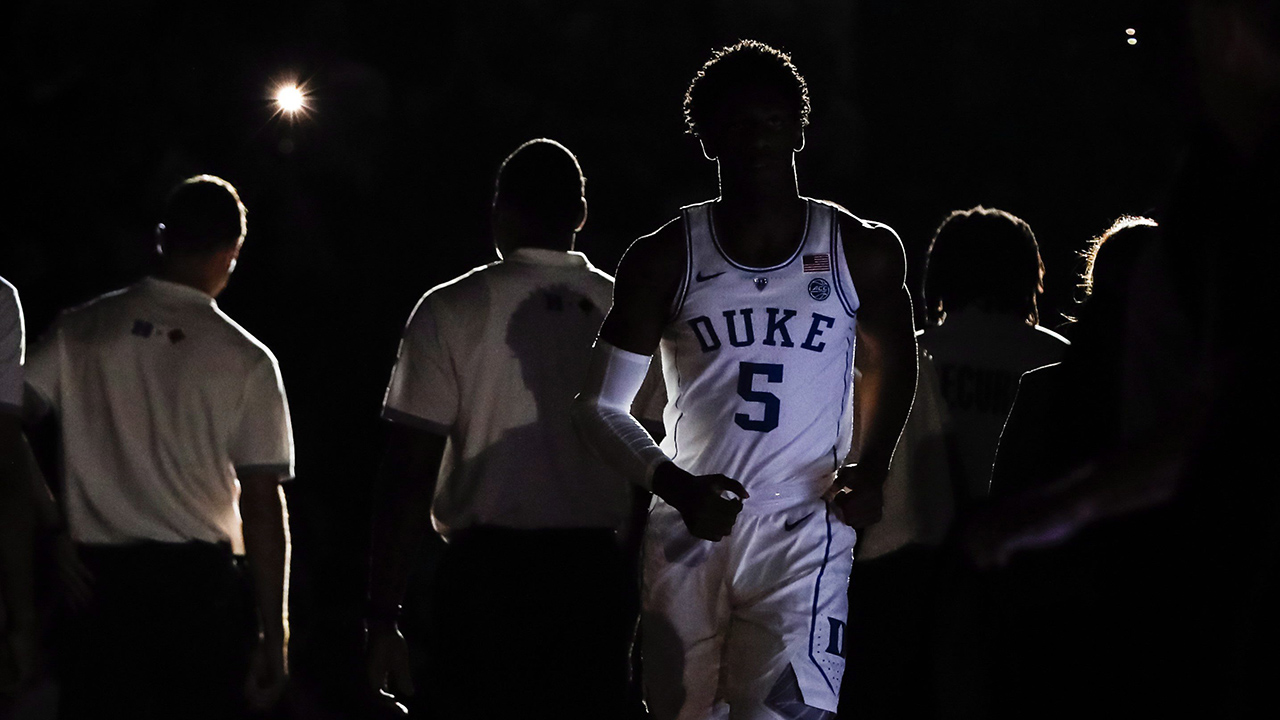 Mississauga — There was the lady of a certain age wearing Duke Blue Devils tights with her elegant black heels. There was the concession stand selling Duke gear — $32 T-shirts anyone? – that was lined up well before the opening tip.
There was a Blue Devils travelling party that required three busses for 14 players and a small army of support staff to get them from their waterfront hotel to the sold-out Paramount Fine Food Centre and a large army of Duke fans waiting for them when they arrived.
There was a legend, Mike Krzyzewski, on the bench, presiding over a roster full of projected lottery picks, including local hero, scoring machine R.J. Barrett and freshman running mate Zion Williamson, the 6-foot-6, 280-pounder who – inexplicably – can fly through the air with the greatest of ease.
There was no one wearing Ryerson Rams tights with their heels – just guessing.
And the Rams came in one bus and their fans – well, it was hard to find them amid the Dukies in the crowd. And while Ryerson head coach Roy Rana has a world championship gold medal to his name, the next NBA player he coaches at the downtown Toronto school will be the first.
But after the anthems and the hype and the player introductions it was still 94-feet and two baskets and the Rams acquitted themselves quite well against Duke, projected as a top contender for the national championship next March.
Duke won 86-67, though not as easily as the score suggested in the first installment of their first-ever Canadian Tour which continues Friday night against University of Toronto and Sunday in Montreal against McGill.
The Rams led after the first quarter and were still on Duke's heels midway through the second quarter before Duke opened up some …read more
Source:: Sportsnet.ca