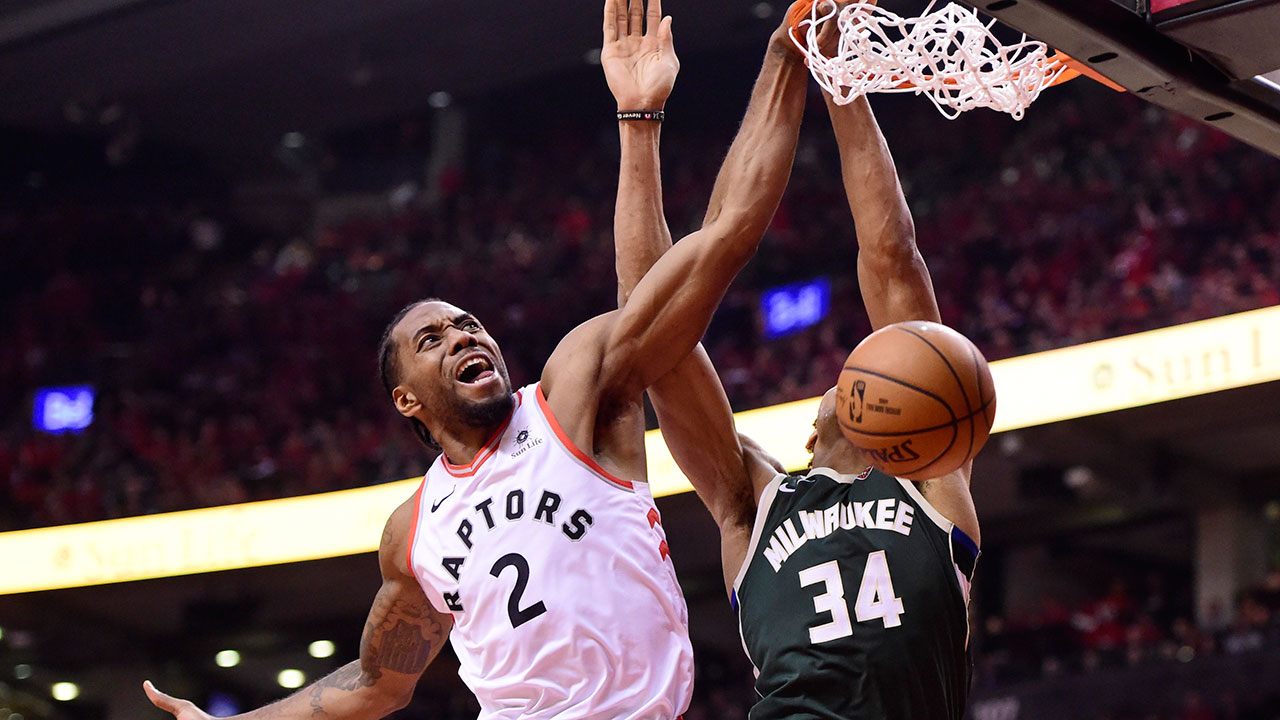 Is he the best basketball player on the planet right now? Outside of "will he or won't he" stay in Toronto, that has been a chief debate surrounding Raptors star Kawhi Leonard during his historic playoff run.
On the merits of his clutch play and two-way dominance, there's an argument to be made — Masai Ujiri certainly thinks he is — but regardless of his place on that list, Leonard enters the NBA Finals as the best player on the floor for either side. In a series against a Golden State Warriors team that's been to five straight Finals and boasts the NBA's most impressive collection of star talent this generation has ever seen, that's no easy feat.
But how does the rest of that list look and, going down the two rosters, how much of an imbalance is there in the defending champs' favour?
Here's a look at the player power rankings heading into NBA Finals:
1. Kawhi Leonard, Toronto Raptors
What more could you ask of a superstar putting up historic stats — one of just five players to average over 31 points per game in the playoffs after 18 games (joining a ho-hum group with Michael Jordan, LeBron James, Hakeem Olajuwon, and Allen Iverson).
Even when his shot isn't quite falling — he was 9-22 from the field during Saturday's series-clincher — his impact is almost immeasurable in countless areas of the game. That said, his heroic 17-rebound effort in Game 6 showed how Leonard is far more than an elite scorer, and it's his all-encompassing dominance that keeps him atop this list.
I mean, come on:
#NBA Another camera angle from Kawhi …read more
Source:: Sportsnet.ca