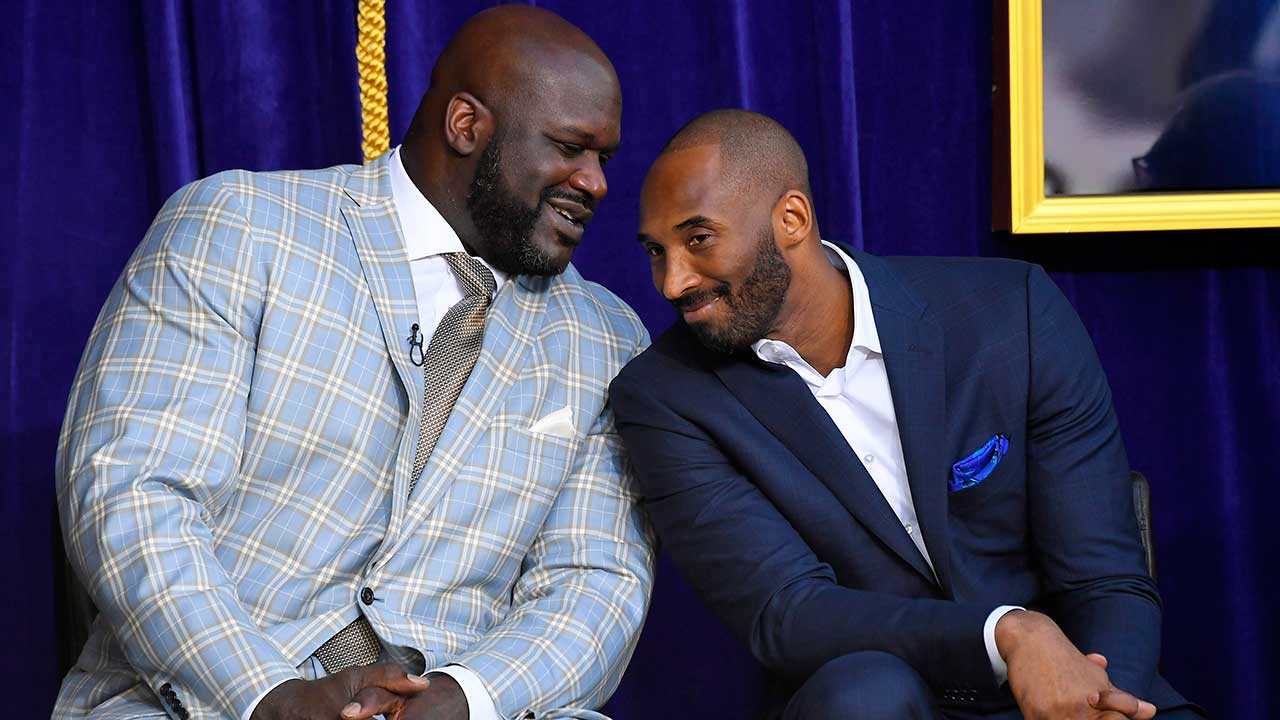 Shaquille O'Neal and Kobe Bryant got together for a 'Players Only' special on TNT and revealed what caused the dominant duo to split in 2004.
The pair won three straight titles from 2000 to 2002, but fell apart against the Detroit Pistons in 2004.
"I admit, a lot of times, I didn't come into camp ready, because that's just how I got down," Shaq said. "My thinking is, I don't need to get ready for dunking. I don't need to get ready. I'll get ready when I get ready. Because I had you, I was able to just chill out in the summer, do what I do."
Kobe quickly replies, "See, that's what pissed me off. That was it right there."
Living legends @SHAQ & @kobebryant sit down for a conversation surrounding their relationship through the years & three consecutive championships
7pm/et Saturday @NBAonTNT! #PlayersOnly #NBAAllStar pic.twitter.com/Q3o935skFR
— NBA (@NBA) February 15, 2018
Bryant has long been known as one of the hardest workers the league has ever seen, while O'Neal being such a unique physical specimen allowed him to at least think he could coast through the regular season and play his way into shape. Kobe estimates he spent close to "10 hours in the gym," while Shaq spent his time "recovering from the Hack-a-Shaq," by eating burgers, enjoying summers in Orlando and time with the family.
It's a shame, really. The pair were arguably more dominant than Michael Jordan and Scottie Pippen, or even Magic Johnson and Kareem Abdul-Jabbar, but apparently the difference in off-season habits created a rift too powerful to overcome.
Kobe describes wanting to go to practice as soon as possible knowing he had to be ready to argue and fight, knowing there was a chance he could get beat to a pulp, but that …read more
Source:: Sportsnet.ca