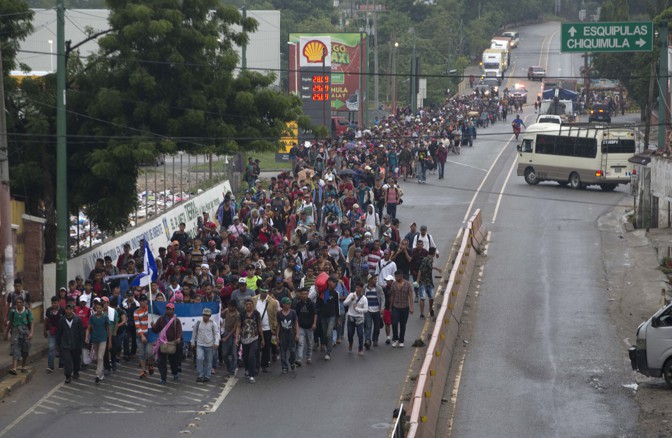 Written by Elaine Godfrey (@elainejgodfrey), Madeleine Carlisle (@maddiecarlisle2), and Olivia Paschal (@oliviacpaschal)
Today in 5 Lines
President Donald Trump said the U.S. is asking Turkey for the audio recordings they claim to have, relating to the alleged murder of journalist Jamal Khashoggi inside the Saudi consulate in Istanbul earlier this month. Secretary of State Mike Pompeo met with Turkish President Recep Tayyip Erdogan to discuss Khashoggi's disappearance.
A federal court in New York charged a senior Treasury Department employee with leaking to a reporter confidential government documents related to Special Counsel Robert Mueller's Russia probe.
To combat the growing federal deficit, Trump said he would ask each of his Cabinet secretaries to cut five percent from their budget proposals next year.
Democrats from multiple House committees said that their recent briefing from the Department of Homeland Security did not support Trump's claims that Chinese interference in U.S. elections was greater than Russian interference.
Trump has chosen Washington lawyer Pat Cipollone to replace outgoing White House counsel Don McGahn.
Today on The Atlantic
Sessions in the Shadows: Attorney General Jeff Sessions has been quietly remaking the country's immigration courts in his image. (Priscilla Alvarez)
Mitt Is Not the #Resistance: If Mitt Romney is elected to the Senate, don't expect him to be the "heroic opposition" to President Trump. (Dick Polman)
DNA Is Not Identity: That a DNA test can prove Senator Elizabeth Warren's Native American ancestry is both scientifically and culturally suspect, argues geneticist Krystal Tsosie.
The Expatriate Allure: For generations, African Americans have left the U.S. seeking freedom from racism and oppression. They haven't always found it. (Kimberly Springer)
SnapshotHonduran migrants walking to the U.S. start their day departing Chiquimula, Guatemala. The group of around 2,000 hope to reach the United States despite President Donald Trump's …read more
Source:: <a href=https://www.theatlantic.com/politics/archive/2018/10/atlantic-politics-policy-daily-everybody-take-five/573313/?utm_source=feed target="_blank" title="The Atlantic Politics & Policy Daily: Everybody Take Five" >The Atlantic – Politics