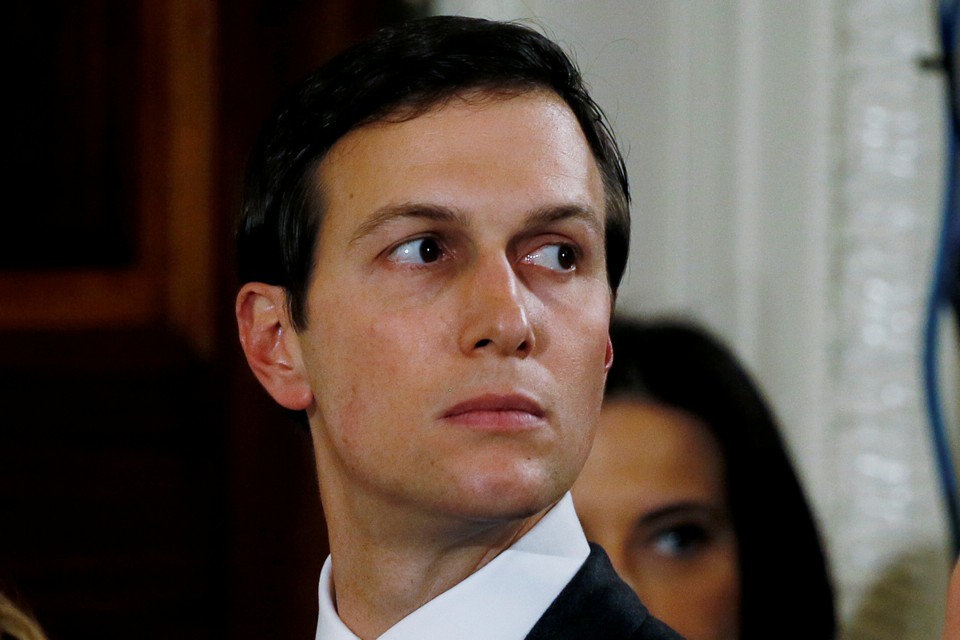 Jared Kushner, President Trump's son in law and senior adviser, will tell the Senate Intelligence Committee Monday that he took part in four meetings with Russian officials and insisted he "did not collude" with any foreign government.
Kushner's remarks were released early Monday ahead of his appearance before congressional investigators on the Senate panel and they provide an important insight into the workings of the Trump campaign in the days leading up to the 2016 presidential election, as well as the kinds of contacts Trump's aides had during the period.
"I did not collude, nor know of anyone else in the campaign who colluded, with any foreign government," Kushner said in his prepared remarks. "I had no improper contacts."
The comments come amid increased scrutiny of the Trump campaign's contacts with Russia. The Justice Department and Congress are looking into whether there was collusion between the Trump campaign and the Russians, and whether the president obstructed justice by firing FBI Director James Comey. U.S. intelligence agencies say Russia interfered in the U.S. presidential election in favor of Trump—though they say there's no evidence to suggest they succeeded. In any event, the issue has gained prominence since Trump's election, possibly because of the president's own reluctance to accept the analysis of his intelligence agencies—despite evidence to the contrary. Add to this the drip-drip of leaks about the administration's contacts with Russia, and the president has been unable to move past the allegations that could imperil his legislative priorities.
Kushner, who is set to talk to the panel in a closed-door setting, detailed four meetings with Russian representatives "out of thousands during the campaign and transition, none of which were impactful in any way to the election or particularly memorable." The president's son in law provided details about his presence at the …read more
Source:: The Atlantic – Politics