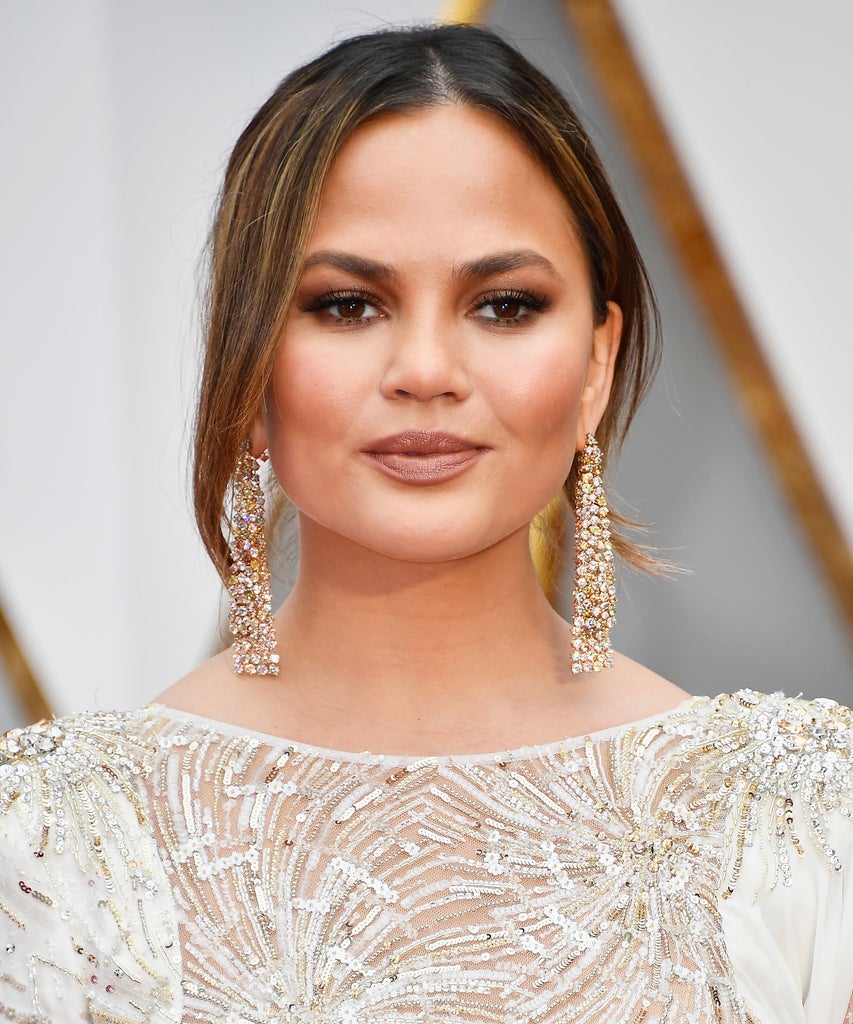 Days after first announcing she had been hospitalized due to pregnancy complications, Chrissy Teigen shared tragic news late Wednesday night: She and husband John Legend have lost a pregnancy.
"We are shocked and in the kind of deep pain you only hear about, the kind of pain we've never felt before," Teigen wrote in a moving and intimate Instagram post, which she also posted to Twitter. "We were never able to stop the bleeding and give our baby the fluids he needed, despite bags and bags of blood transfusions. It just wasn't enough." 
Accompanying the post was a slideshow of images, depicting Teigen in the hospital. In the first black-and-white photo, Teigen is sitting on a hospital bed, bent forward with grief, her hands clasped together in front of her and tears visible on her cheeks.
On Sunday September 27, Teigen revealed in an Instagram story that she had been on bed rest for weeks, and was in the hospital due to excessive bleeding. "I'm about like halfway through pregnancy, and the blood has been going on for like a month." At the time she said that her placenta was "super-weak", making her third pregnancy high-risk.
In her recent Instagram post, Teigen said that while she and her husband waited to name their other two children until "the last possible moment after they're born," they'd decided to call their third child Jack. "To our Jack — I'm so sorry that the first few moments of your life were met with so many complications, that we couldn't give you the home you needed to survive. We will always love you." 
Teigen went on to thank friends …read more
Source:: Refinery29
(Visited 1 times, 1 visits today)