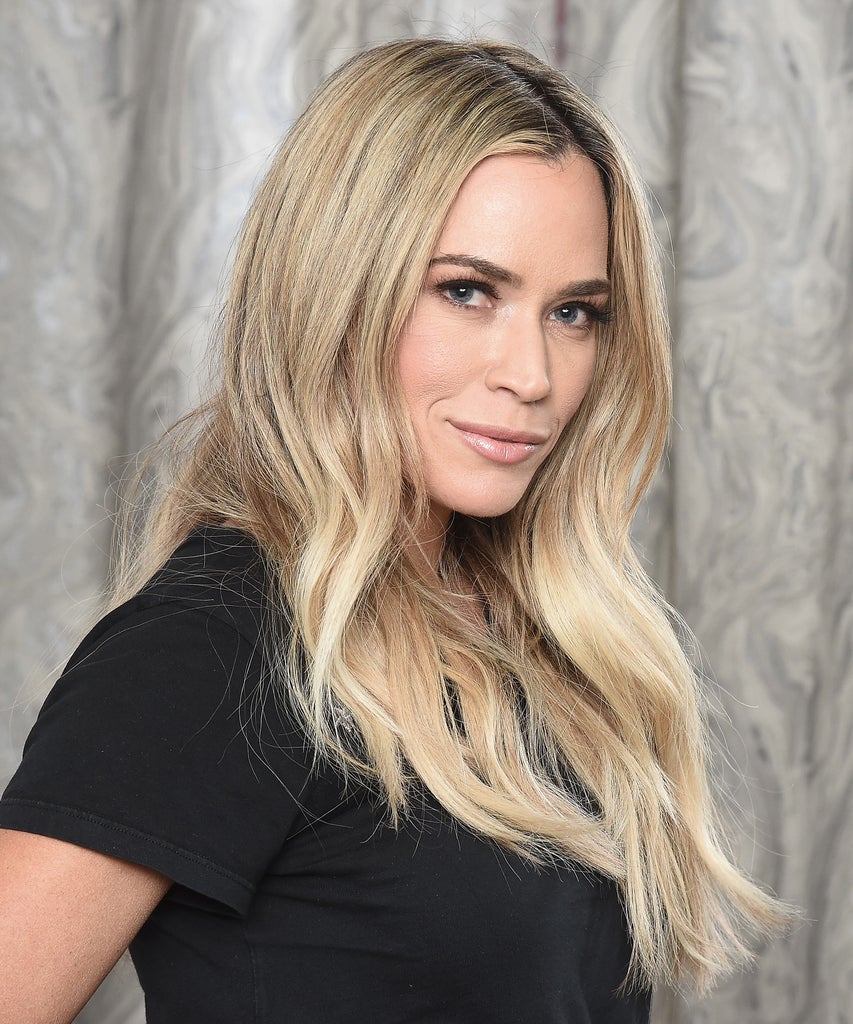 NEW YORK, NEW YORK – MARCH 06: Reality TV star and entrepreneur Teddi Mellencamp Arroyave visits the Build Brunch to discuss 'The Real Housewives of Beverly Hills' and the personal accountability coaching initiative 'All In by Teddi' at Build Studio on March 06, 2019 in New York City. (Photo by Gary Gershoff/Getty Images)
Throughout her time on The Real Housewives of Beverly Hills, Teddi Mellencamp Arroyave has shared info about her personal journey with disordered eating and her accountability diet program, All In By Teddi. She's credited the program with her healthy lifestyle today. But now, some troubling issues regarding All In By Teddi have come to light.
All In By Teddi clients are coming forward anonymously, saying that the program and the coaching methods are triggering to those who experience disordered eating, and promote an unhealthy relationship with food and weight. These reports surfaced relatively recently. Here's everything we know so far.
Who is Teddi Mellencamp Arroyave and why is she under fire?
Teddi Mellencamp rose to fame on Bravo's The Real Housewives of Beverly Hills. She joined the cast in season 8, which aired in 2018. The 39-year-old is known as an accountability coach and fitness influencer, and her Instagram bio claims that she is a certified nutrition/wellness coach and trainer. Mellencamp also hosts the Teddi Tea Podcast.
The Real Housewives star is currently under fire because her diet program, All In By Teddi, is allegedly giving unethical and unsafe recommendations, according to anecdotal evidence.
What is All In By Teddi?
All In By Teddi, which Bravo calls a multi-million dollar company, is Mellencamp's coaching and wellness business. According to their website, All In By Teddi is a three-part program. Each one provides "clean menus" for members to follow and a personal accountability coach who will communicate with you via text …read more
Source:: Refinery29
(Visited 1 times, 1 visits today)