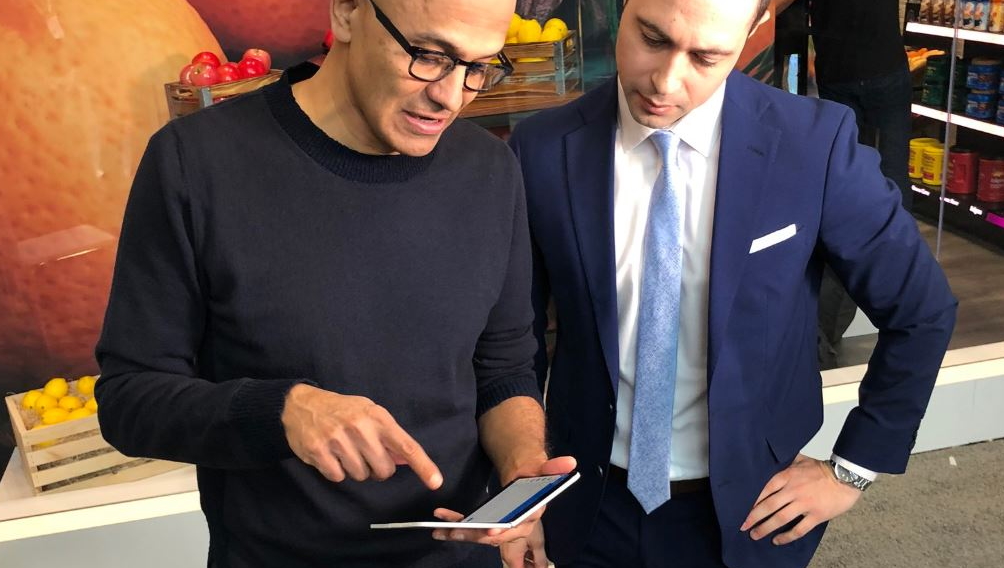 Must be nice being the boss. While the rest of us will have to wait until the end of 2020 to get our hands on Microsoft's innovative dual-screen Surface Duo device, CEO Satya Nadella has been spotted using an early version.
According to a tweet by Brian Sozzi, Editor-at-large of Yahoo Finance, Satya Nadella casually pulled out the upcoming foldable handheld in public – and Sozzi was impressed with what he saw, calling it a "darn slick device".
Surface Duo will have a world-class camera, according to MicrosoftMicrosoft Surface Duo is the foldable Surface Phone we've been waiting forMicrosoft says Surface Duo and Neo are only a taste of what's to come
Since Microsoft announced the Surface Duo back in October 2019, Nadella has revealed that he's already using it, telling GeekWire: "I look at the way I use both my Neo and Duo now and I want to carry it with me everywhere. I want to be able to open it up, take notes. It's a beautiful pen-first experience."
While the Surface Duo, and its larger Windows-powered counterpart the Surface Neo, are still months away from being released, it's clear that Microsoft – and Nadella – are feeling pretty confident about the Surface Duo already, seeing as Nadella is happy to show it off in public.
Hopefully, this confidence means we're in for a real treat when the Duo launches later in 2020.
What to expect
Even though the Surface Duo isn't releasing any time soon, we do know quite a bit about it already. It runs on Android, and comes with dual 5.6-inch screens that allow it to be folded up and slipped into a pocket.
It can make and receive voice and video calls – although Microsoft insists it's not a smartphone. It can be unfolded and …read more
Source:: TechRadar – All the latest technology news
(Visited 1 times, 1 visits today)