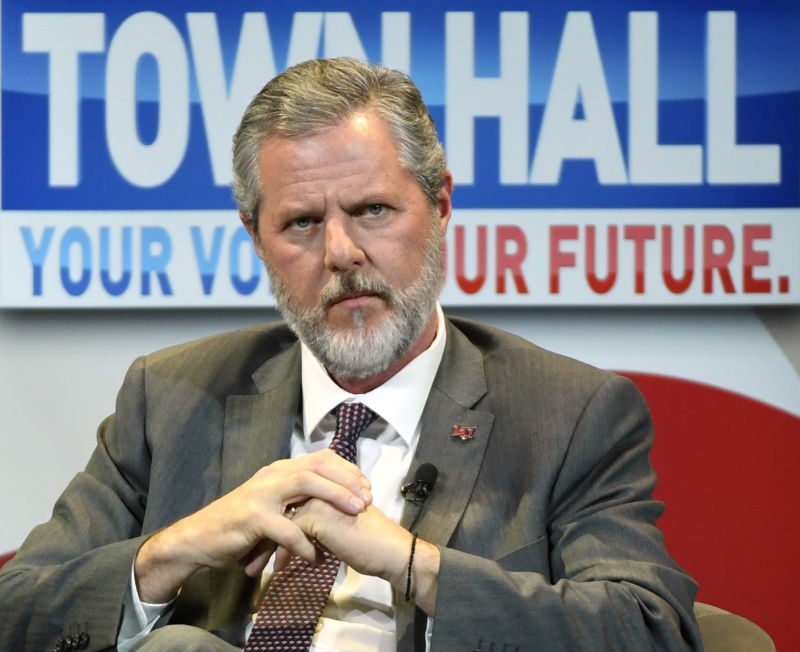 Enlarge / Liberty University President Jerry Falwell Jr. participates in a town hall meeting in March 2019. (credit: Ethan Miller | Getty)
High-profile evangelical conservative Jerry Falwell Jr., a staunch Trump supporter and president of Liberty University, wants the FBI to investigate current and former university employees for… forwarding emails.
Falwell claims to have evidence that employees "improperly shared" emails belonging to the university, the Associated Press reports. Falwell said the communications were shared as part of a "criminal" smear campaign and "attempted coup."
Falwell told the AP he contacted the FBI before the story was published, when he learned reporters were reaching out to Liberty employees about the "stolen" emails. "I am going to the authorities and I am going to civil court" over the shared documents, Falwell said.
Read 11 remaining paragraphs | Comments
Source:: Ars Technica
(Visited 1 times, 1 visits today)