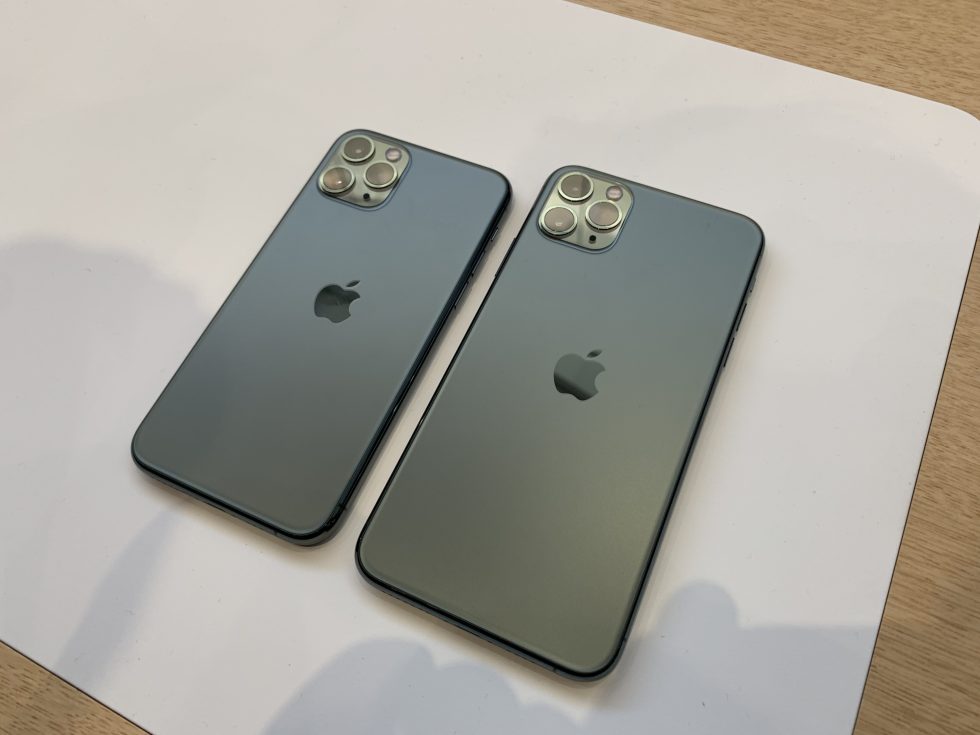 The iPhone 11 Pro and iPhone 11 Pro Max. [credit:
Samuel Axon ]
CUPERTINO, Calif.—Today, Apple unveiled its 2019 iPhone lineup, and every new phone is a direct successor to one of last year's handsets. We had a few minutes to go hands-on with the iPhone 11, iPhone 11 Pro, and iPhone 11 Pro Max to see what's different—how they feel, what they look like, and how the new features work. And of course, we took lots of pictures.
As expected, these are iterative updates over last year's model: the iPhone 11 follows up the iPhone XR (though the XR will still be available to buy from Apple's store, just for a lower price), the iPhone 11 Pro replaces the iPhone XS, and the iPhone 11 Pro Max (now there's a mouthful for you) slots in where the iPhone XS Max did last year.
That means Apple's current iPhone lineup ranges from $449 (iPhone 8) …read more
Source:: Ars Technica
(Visited 18 times, 1 visits today)