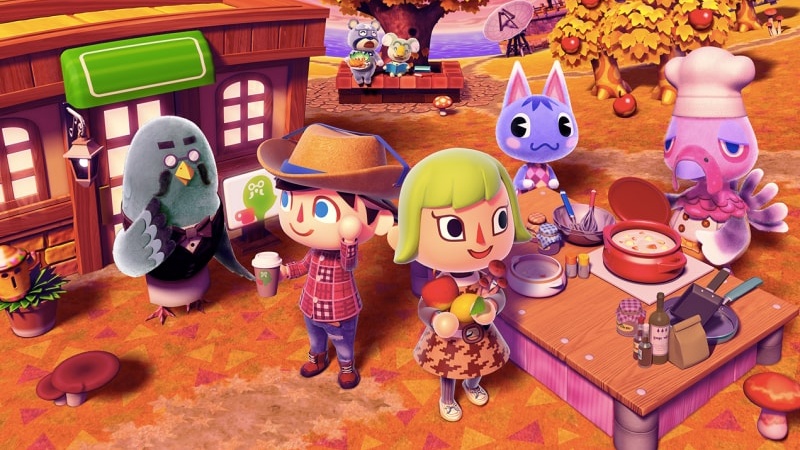 Nintendo has finally given Animal Crossing fans what they want. During a Nintendo Direct in September 2018, the company announced (via a short teaser trailer) that Animal Crossing is coming to the Nintendo Switch sometime in 2019.
Unfortunately, however, that news was overturned when Nintendo's Yoshiaki Koizumi announced that the game would be delayed until March 20, 2020 during the company's E3 2019 Nintendo Direct presentation.
While the Nintendo Direct and Koizumi brought us some disappointing news at the show, they also brought us our first look at actual gameplay, plus some needed story details of what we're doing on the island and why.
Bringing Animal Crossing to the Switch will entice fans old and new, plus we think the game is a perfect match for Nintendo's hybrid console. Animal Crossing's sandbox nature makes it ideally suited to long play sessions on your TV, as well as shorter on-the-go bursts on the Switch's handheld mode.
Here's what we know so far about Animal Crossing on Nintendo Switch.
[Update: It doesn't look like we'll be seeing Animal Crossing: New Horizons at Gamescom 2019. Read on for more details.]
Animal Crossing: New Horizons trailers
While it doesn't hold a lot of information, the game's first trailer was shown off back in September of 2018 – promising a late 2019 release date that we now know won't happen. Still, it serves as a nice introduction to the game and one of its most illustrious characters, Tom Nook.
The arguably much more important trailer came to us during E3 2019, when Nintendo dropped a slew of new details about the game. Based on the trailer we know that crafting will now play a major role in the game, and subtle tweaks like being able to place furniture anywhere on the island will really help make everyone's home base look …read more
Source:: TechRadar – All the latest technology news
(Visited 2 times, 1 visits today)