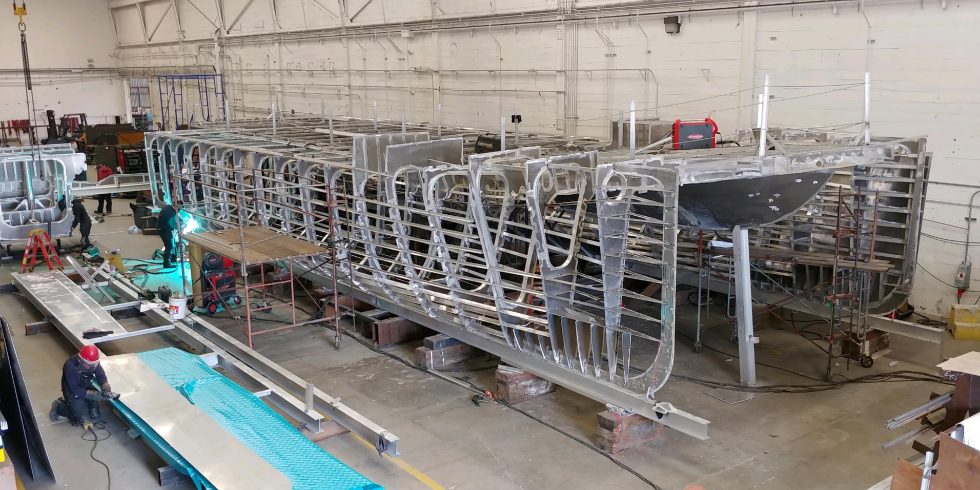 The first hydrogen-powered commercial ferry under construction. [credit:
Golden Gate Zero Emission Marine / Switch Maritime
]
On Wednesday, a plan to put hydrogen fuel cell-powered ferries in US waters moved forward as startup Golden Gate Zero Emission Marine (GGZEM) announced a partnership with Switch Maritime, an impact investment fund that will finance and operate a fleet of such vessels.
GGZEM received a $3 million grant from the California Air Resources Board (CARB) last November to build a 70-foot, 84-passenger, hydrogen fuel cell-powered boat. Named the Water-Go-Round, the vessel will be used to take passengers across the San Francisco Bay. The ferry, which is currently under construction in Alameda, Calif., is expected to be complete in September. After its completion, it will undergo three months of testing so researchers can gather data on its performance.
Switch Maritime (sometimes styled SW/TCH) is the new operator of the ferry, and it hopes to decarbonize water …read more
Source:: Ars Technica
(Visited 3 times, 1 visits today)