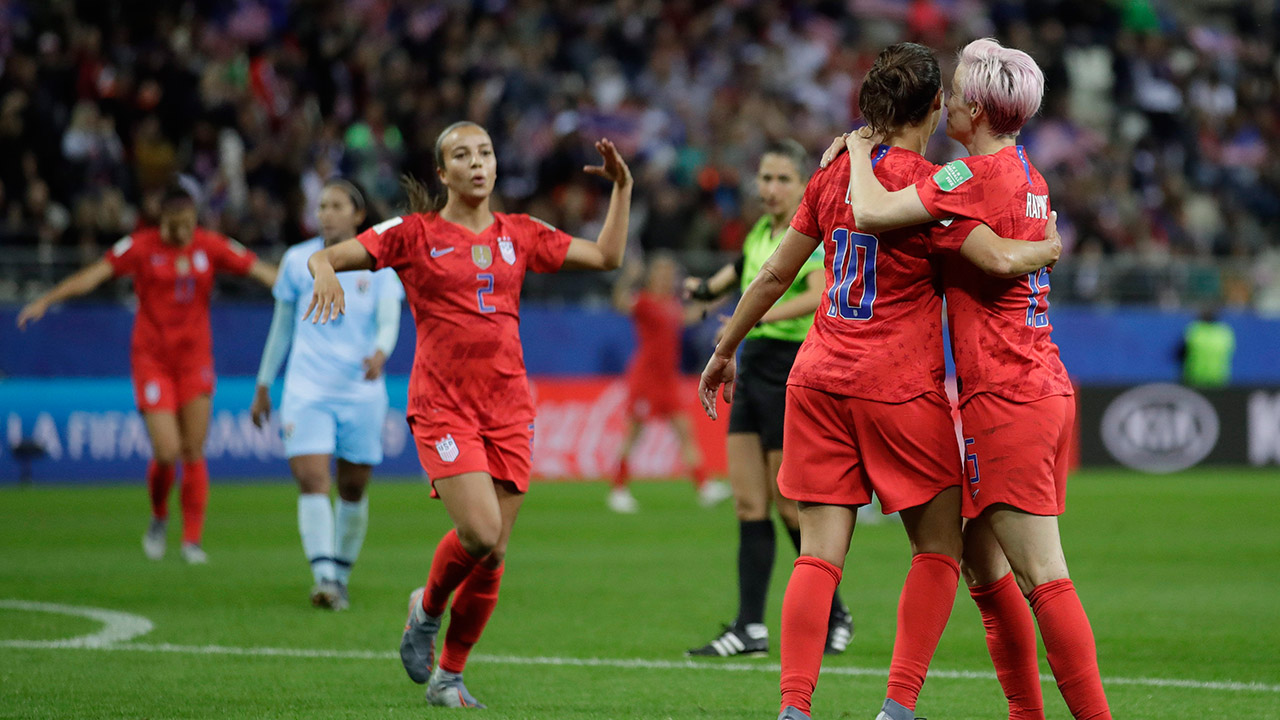 GRENOBLE, France — Former Canadian international Kaylyn Kyle says she has received death threats for her TV criticism of the U.S. team for excessive goal celebrations in a 13-0 rout of 34th-ranked Thailand at the Women's World Cup in France.
It was the largest margin of victory in tournament history. And the top-ranked Americans did not hold back on the celebrations as they began defence of their World Cup crown.
After making it 9-0 in the 79th minute Tuesday night in Reims, captain Megan Rapinoe held her arms out like airplane wings, twirled and then slid on the ground, kicking her leg into the air repeatedly before continuing the celebration with the American bench.
"Obviously we have the utmost respect for everyone we play, but it's the World Cup," Rapinoe said later.
The lopsided result prompted debate over both running up the score — goal difference can be crucial in the group stage of a tournament — and the American celebrations as the score mounted.
Kyle, an analyst in TSN for the tournament, was one of those not impressed by the unbridled American jubilation after goals.
"As a Canadian we would just never ever think of doing something like that … For me it's disrespectful, it's disgraceful," Kyle, who retired in 2017 after winning 101 caps, said on air. "Hats off to Thailand for holding their head high."
Kyle subsequently said on social media that her comments had prompted death threats.
"To the people sending me death threats, let me set the record STRAIGHT!," she wrote on her verified Twitter account. "I never once said to never score as many goals as you can in a …read more
Source:: Sportsnet.ca
(Visited 1 times, 1 visits today)