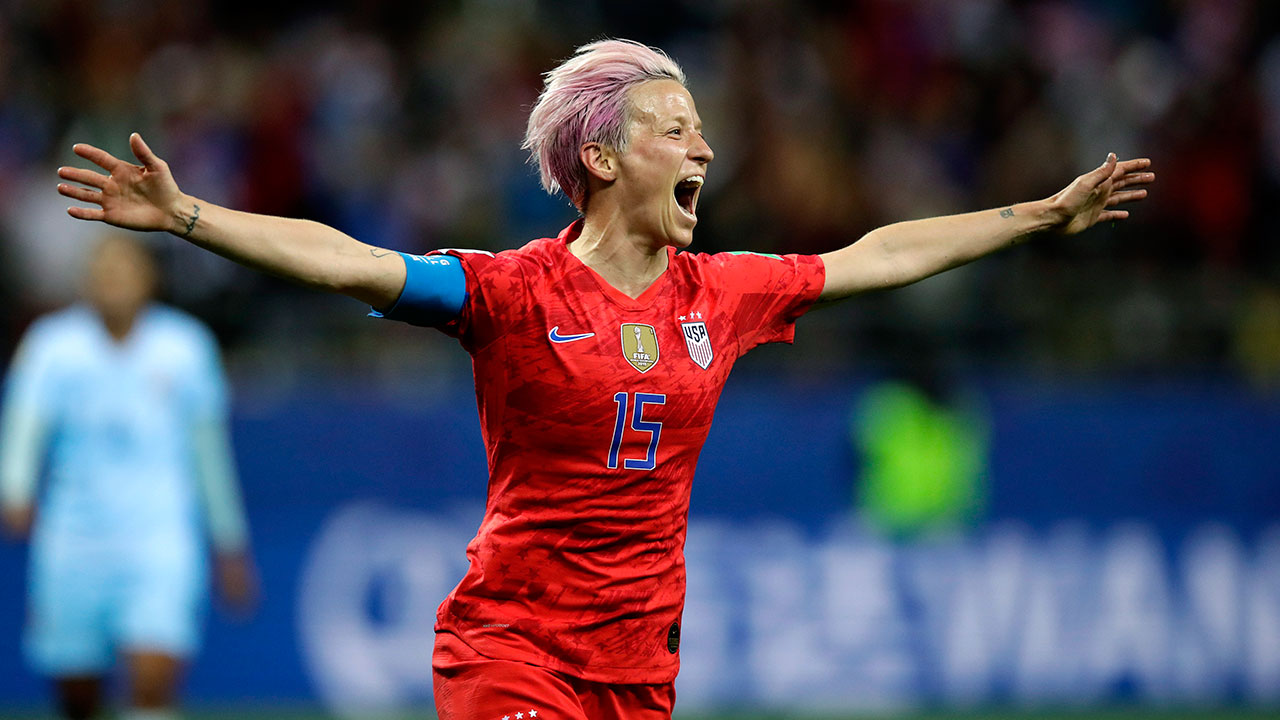 The United States women's soccer team made a statement at their first game of the Women's World Cup on Tuesday.
The USA won in a huge 13-0 victory over Thailand, breaking the record for most goals and widest margin of victory in a World Cup game.
As the goals pilled up, many people took to Twitter to talk about the dominant performance.
Good things to those who wait
13 goals for the #USWNT in its #FIFAWWC opener. pic.twitter.com/gd2OzO3Xhk
— U.S. Soccer WNT (@USWNT) June 11, 2019
USA men's soccer team could have used a few of these goals https://t.co/lkO7GXx72a
— Tara Rosado (@FinFanForLife) June 11, 2019
USA women's soccer team showing no mercy for Thailand
— Dom Freese (@dominicfreese15) June 11, 2019
Rapinoe, Morgan and Lloyd are the best trio. Name a better trio than that… I'll wait #USA
— Abs (@AbigailRamage) June 11, 2019
Remember when the Dream Team used to do this to teams in the Olympics and now the USA can't even win the NBA?
— PM Lawn (@petemacia) June 11, 2019
just tuning into this USA vs Thailand game… when do you EVER NEED TO SCORE 13 GOALS
— Jessica Daskalakis (@jdaskalakis4) June 11, 2019
Just saw the score between USA and thailand for the cup.
Y I K E S
— S E R ▼ E R (@CephalonServer) June 11, 2019
Team USA now trying to console the Thailand players like don't be sad, you are good l, we just danced on your grave but don't cry.
— Hammer Time (@HammerOfTheYear) June 11, 2019
But some viewers also criticized the United States for their excessive celebrations during the match.
I love soccer, I love the USA, and I love the national teams. But continuing …read more
Source:: Sportsnet.ca
(Visited 2 times, 1 visits today)