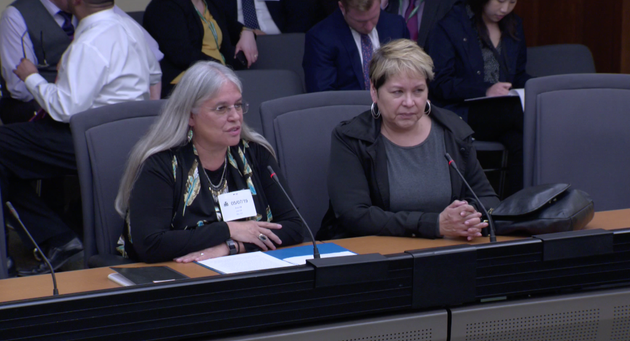 TORONTO — Ontario should see more Indigenous people sitting on juries after the Progressive Conservative government's budget bill comes into effect.
Bill 100, which is in the final stages of being passed into law, includes a schedule that will change the way juries are selected. Jury source lists will come from the Ministry of Health's records, instead of from government records of property owners.
The . Jury members were reportedly all white.
"Racism is alive and well in this country," Hill told HuffPost.
She told the government committee that she attended jury selection for Khill's trial and that the jury was almost all white.
"The jury was advised that the victim was Indigenous and the accused non-Indigenous but [were] not given any instructions to address any stereotypes in Canadian society about Indigenous people."
The verdict "has left many Indigenous people feeling profoundly unsafe," she said.
READ MORE
'We Are Human Beings': Colten Boushie's Family Addresses UN Forum
Tina Fontaine's Family Hopes Report Ensures No Kids 'Fall Through The Cracks'
Source:: The Huffington Post – Canada
(Visited 3 times, 1 visits today)