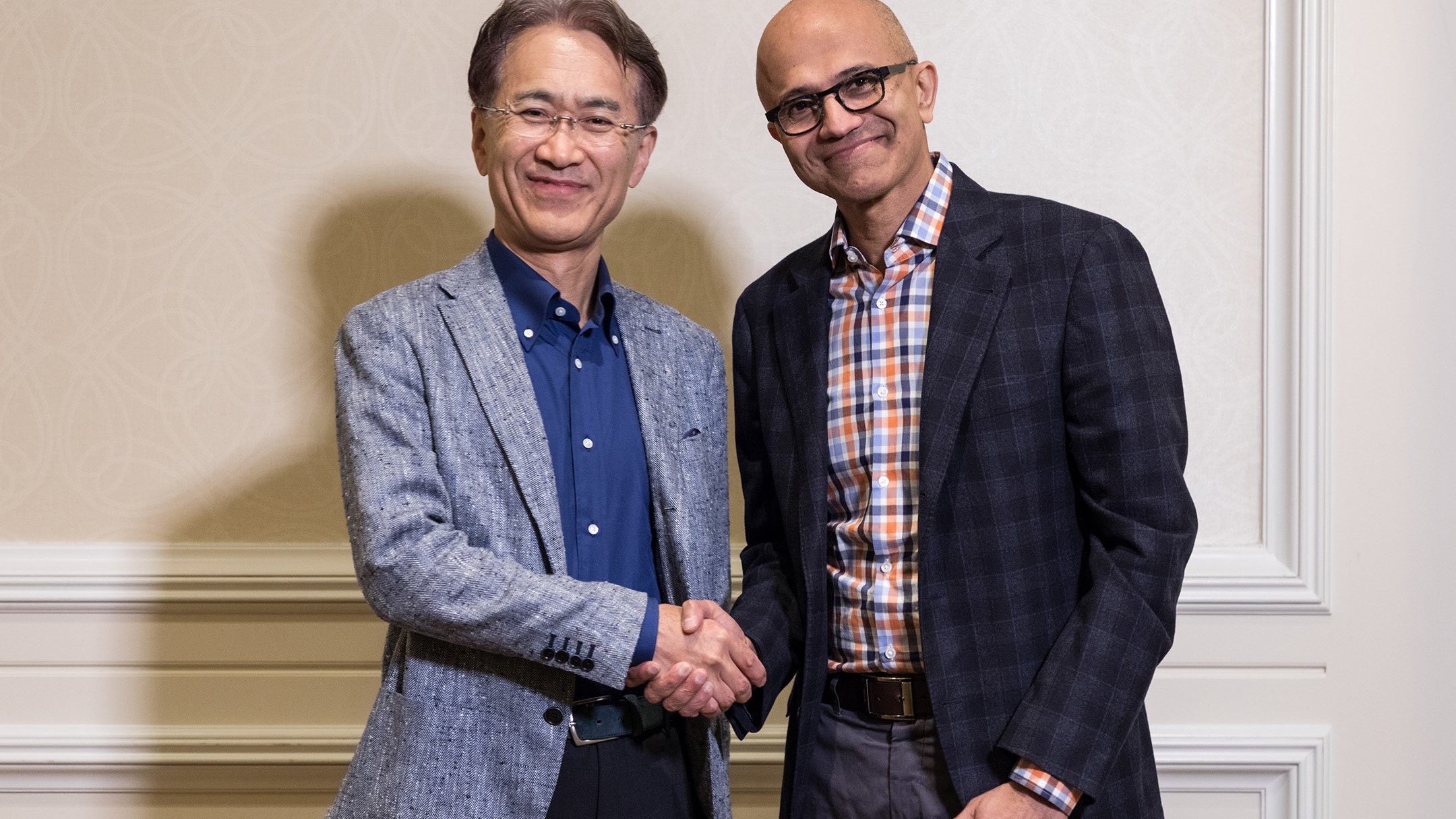 Microsoft is helping Sony on its next game console – or at least the game-streaming service that will be running on it: Microsoft CEO Satya Nadella and Sony CEO Kenichiro Yoshida today announced their partnership and the pair's plans to work together on game-streaming and artificial intelligence.
The cornerstone of the partnership is Microsoft's Azure cloud technology that currently powers a huge number of web applications and streaming services – which both Sony and Microsoft will continue to explore in the future.
"Under the memorandum of understanding signed by the parties, the two companies will explore joint development of future cloud solutions in Microsoft Azure to support their respective game and content-streaming services," Microsoft said in a blog post today.
"In addition, the two companies will explore the use of current Microsoft Azure datacenter-based solutions for Sony's game and content-streaming services."
The enemy of my enemy is my friend
Why is this happening? The short answer is that Sony is looking for help developing new technology for its cloud gaming service PlayStation Now and Microsoft knows a thing or two about cloud data centers.
Moreover, although Sony and Microsoft have always been at ends when it comes to gaming hardware, the two now face a larger foe in the game-streaming arena: Google Stadia. The worry is that, when it arrives, Stadia could usurp Sony's throne and smother Microsoft's Project X Cloud service before it gets off the ground.
That's what this partnership is trying to prevent.
"For Sony to scale its offering in a similar way promised by Microsoft with Project X Cloud and Google with Stadia, it needs to partner to compete."
Piers Harding-Rolls
According to the Director of Games Research & Lead AR/VR Analyst at IHS Markit, Piers Harding-Rolls, the partnership is about putting differences aside to create a more competitive …read more
Source:: TechRadar – All the latest technology news
(Visited 1 times, 1 visits today)