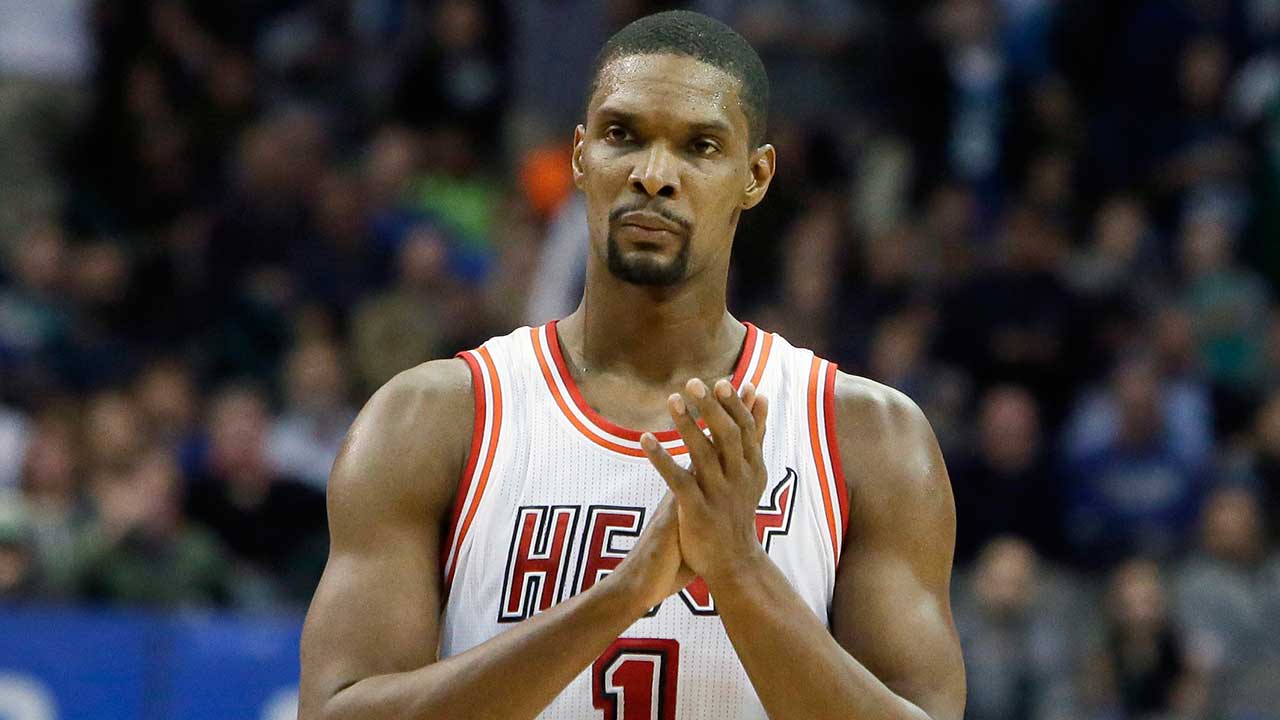 With his NBA days in the rearview mirror, Chris Bosh is opening up about his 13-year career on the court.
Bosh, who will officially retire when the Miami Heat raise his No. 1 jersey to the rafters during a special ceremony next month, joined Bill Simmons' podcast for an extensive chat earlier this week.
During the interview, the 11-time All-Star chimed in on a variety of topics — including what the Anthony Davis saga says about the league today — but Toronto Raptors will want to tune in around the seven-minute mark, for an interesting discussion about Bosh's time up north.
While the Raptors' struggles to reach any kind of playoff success during Bosh's seven seasons with the club were well-documented, as was Bosh's departure to Miami in free agency in the summer of 2010, Bosh opened up to Simmons about a particular moment that made it abundantly clear his time in Toronto was coming to an end:
"I remember John Salmons was a free agent and it was between us and Chicago. So I'm like, 'Yeah, OK. Oh man, if we can get Johnny Salmons we'll be pretty good,'" Bosh told Simmons. "And I guess you would call it recruiting, trying to get in touch with him and stuff, and he took less money to go to Chicago. And that's kind of when I knew it was going to be a lot more difficult being in Toronto. So as soon as I could change my destiny and have an opportunity to explore other things, I was ready to do that."
(As it turned out, Salmons would eventually wind up in Toronto for part of a season at the end of his career, in 2013-14.)
New BS Podcast w/ …read more
Source:: Sportsnet.ca
(Visited 1 times, 1 visits today)