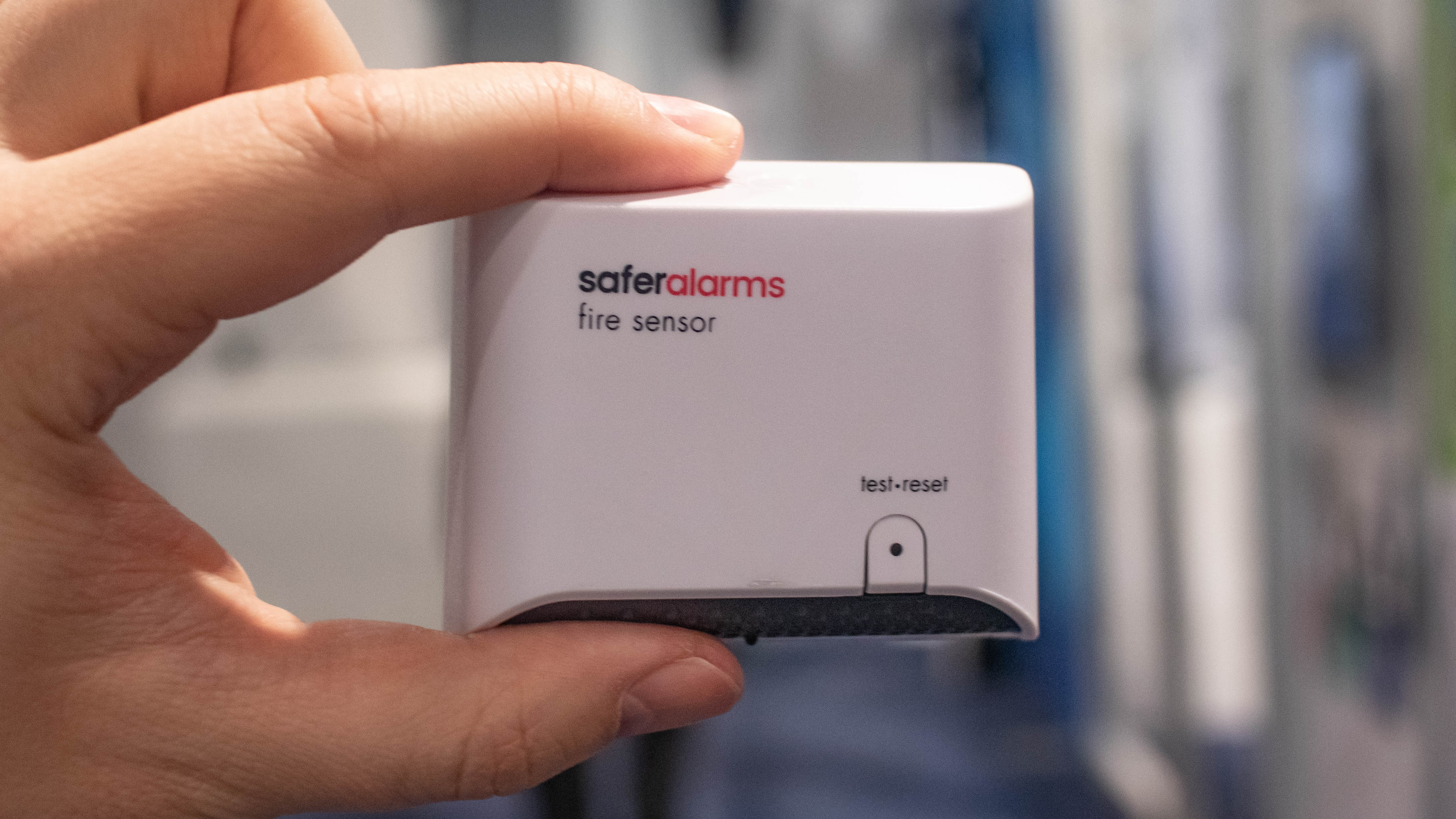 You have a smoke detector in your home, and it may even be 'smart,' but it doesn't actually detect fire like the Safer Alarms system we checked out at CES 2019. There's a big difference between smoke and fire detectors, according to the CEO of the company with the same name.
"For 60 years, detectors have been detecting the derivative of fires: smoke, and it's the smoke that kills you," explained Marc Toland, Safer Alarms founder and CEO before going in for the hard sell. "Why risk inhalation when, with our products, you don't have to?"
Safer Alarms, the product, starts shipping in late January and was buried in the South Hall of CES, in a small unassuming meeting room. Surrounded by booths touting copycat drones, it was a true hidden gem in the Las Vegas Convention Center.
It consists of a heat detector and a companion alarm, and works by having you stick the heat detector in the highest-risk locations in your house: near a washer and dryer, furnace, humidifier, and anywhere in the kitchen or a baby's bedroom.
Once the temperature hits "the danger zone" aka 150 degrees F (66 C), the sensor wirelessly transmits a signal to the companion alarm located in a safe location. That's the patent pending technology that makes Safer Alarms an intriguing product.
Inspired by safety of his own kids
"For the first time, our product allows the consumer to place this sensor in harm's way, right where fires begin," said Toland, who came prepared with two specific examples in his own life that anyone could relate to.
"I've got an 11-year-old kid," he said. "When she has her friends over and they have a power strip with every charger you can ever imagine plugged into it, it gets hot. So when this reaches the danger zone, and there's …read more
Source:: TechRadar – All the latest technology news
(Visited 1 times, 1 visits today)