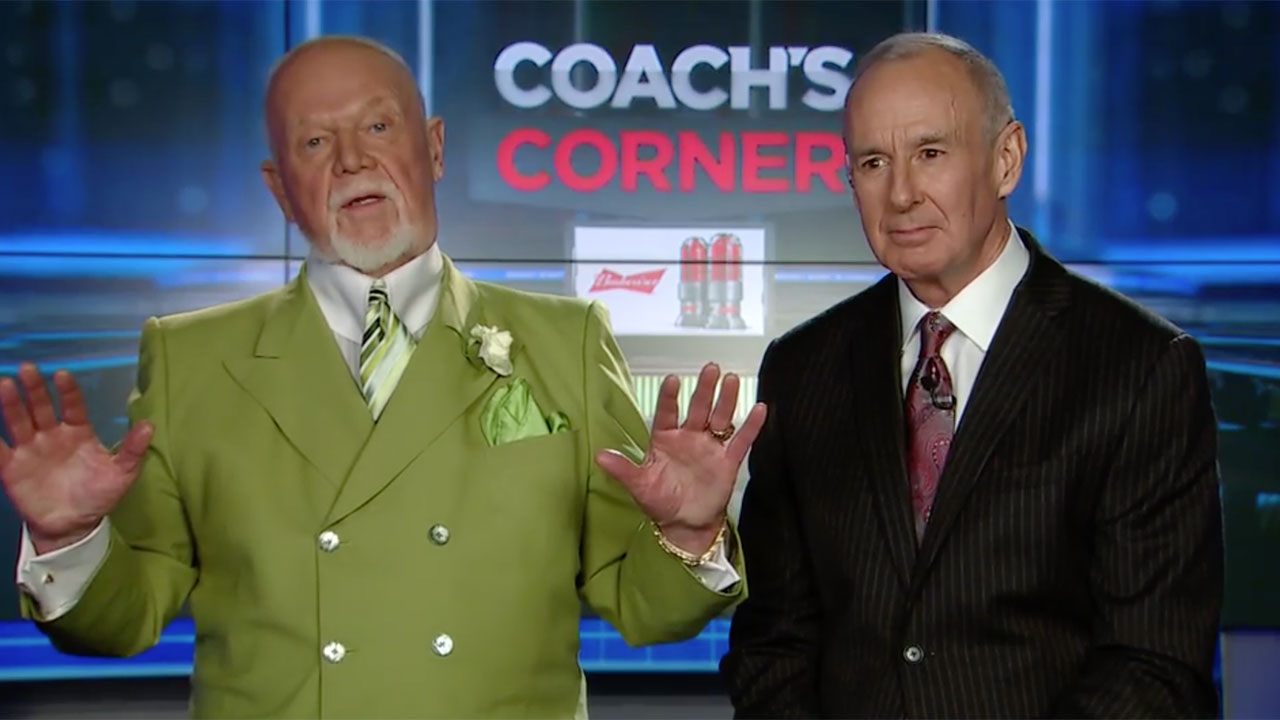 If the season ended tomorrow, there is a strong likelihood the top two vote-getters for the James Norris Memorial Trophy as the NHL's best defenceman would be, in no particular order, Mark Giordano and Morgan Rielly.
Ironically enough, neither standout blueliner was selected for the upcoming 2019 NHL All-Star Game in San Jose and Don Cherry, for one, thinks that's unacceptable.
"To have Giordano and Rielly off the all-star team, it's not an all-star team as far as I'm concerned," Cherry said Saturday during the Coach's Corner segment of Hockey Night in Canada.
Heading into Saturday's slate of games, Rielly was second in scoring among defencemen with 46 points in 43 games while Giordano was third, operating at a point-per-game clip through 44 contests and leading the league in plus/minus.
The way the current selection process for all-star teams works is as follows: A fan vote determined each division's team captain before the NHL's hockey operations department selected the remainder of the rosters, save for one final spot reserved for the "last man in" that was also determined by fan vote. Not only that, but at least one player from all 31 teams must be selected.
Cherry isn't a fan of the format.
"These guys here don't make it because [some teams] don't have all-stars," Cherry added.
Rielly's teammate Auston Matthews was voted in as Atlantic Division team captain and John Tavares, who's thriving in his first season with the Maple Leafs, was selected by hockey ops. Florida's Keith Yandle and Ottawa's Thomas Chabot were the only two defencemen named to the Atlantic Division team and Buffalo's Jeff Skinner was voted last man in.
Giordano's teammate, Johnny Gaudreau, was the player chosen from Calgary and Edmonton's Leon Draisaitl snuck onto the Pacific roster as last man in. Giordano was beat out by …read more
Source:: Sportsnet.ca
(Visited 1 times, 1 visits today)