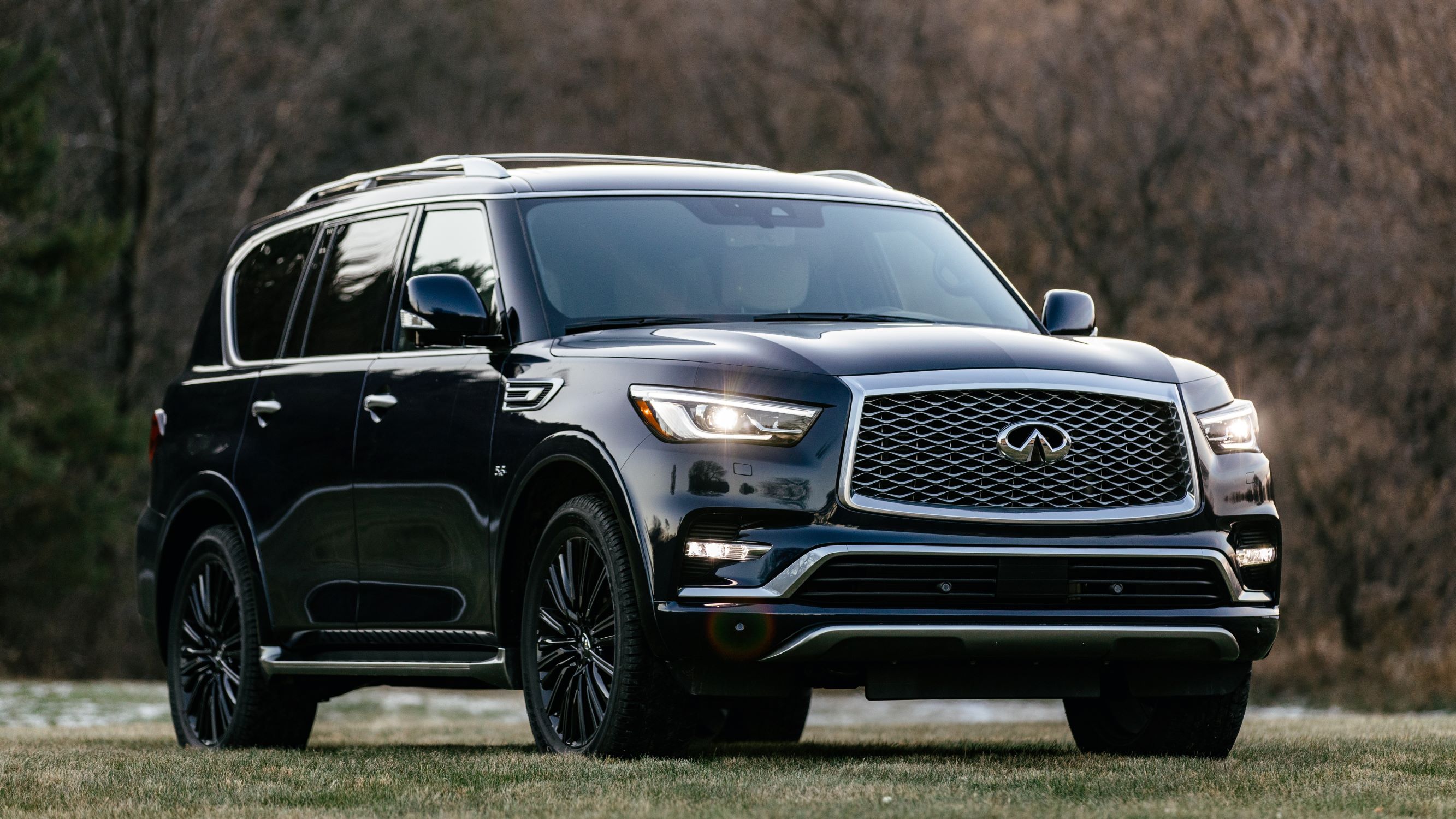 Photo credit: Josiah Bondy
In the future, cars will be entertainment playgrounds. Imagine not having to drive at all on a long trip and letting the vehicle drive autonomously, curling up in a driver's seat that's more like a comfortable leather recliner at home, having surround-sound audio that matches what you hear in a movie theater (or is even better), and watching a movie in HD.
Ironically, other than the autonomous driving mode, the 2019 Infiniti QX80 feels a bit like it's ready for that imminent reality. There are two eight-inch screens on the back of the front seats, and the surround-sound audio proved amazingly good on a recent test. The seats are so comfortable the rear passengers can recline and relax, although for now you have to keep your eyes on the road and stay vigilant. The QX80 is well-suited to movies in particular.
A mobile theater
One example: on a long trip driving on a highway for about three hours, I queued up a DVD for the movies The Incredibles 2. Because the QX80 is such a massive SUV, the sound radiates off the side walls and all around the cab. You feel every explosion. The two eight-inch screens play simultaneously (you can also control them independently).
Photo credit: Josiah Bondy
The QX80 is also ideal for movies because of the gear that comes with the Theater Package. You'll find two wireless headphones, a wireless remote control, an HDMI audio/video input, two headphone jacks, and a normal 120V power outlet for plugging in a game console or other devices.
I wasn't able to test out whether an iPad can play wirelessly to the eight-inch screens as you can do with the Chrysler Pacifica, but I did connect an Apple iPad Pro using an HDMI cable and an adapter. That worked perfectly, and …read more
Source:: TechRadar – All the latest technology news
(Visited 1 times, 1 visits today)