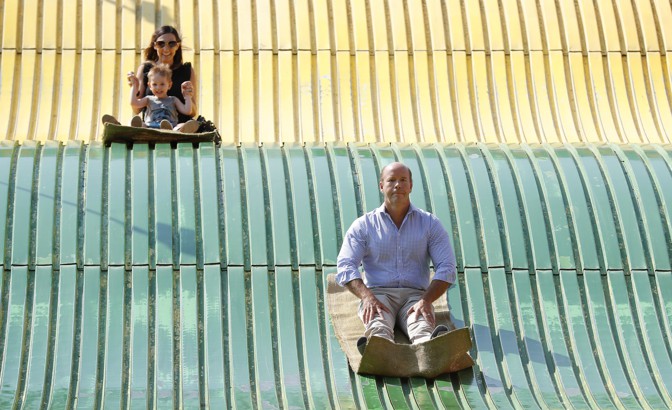 Written by Elaine Godfrey (@elainejgodfrey)
Today in 5 Lines
White House Press Secretary Sarah Huckabee Sanders criticized a new book by former Trump aide Omarosa Manigault-Newman as "riddled with lies and false accusations." In her book, Manigault-Newman claims President Trump was caught on tape using racial epithets, and that she was offered hush money after being fired from her job.
Trump announced an increase in tariffs on aluminum and steel imports from Turkey.
Kansas Secretary of State Kris Kobach said he plans to recuse himself from overseeing the vote count in his hotly-contested Republican gubernatorial primary election against Governor Jeff Colyer. Kobach currently leads Colyer by less than one-tenth of a percentage point.
Senate Judiciary Committee Chairman Chuck Grassley announced that confirmation hearings for Trump's Supreme Court nominee, Brett Kavanaugh, will start on September 4.
White-nationalist protesters are expected to gather in Lafayette Square in Washington, D.C., on Sunday to mark the one-year anniversary of the Unite the Right rally in Charlottesville, Virginia.
Today on The Atlantic
Peak Trump: The administration's rollout of the new Space Force is a kind of Trumpian branding that's reminiscent of Trump University, writes David A. Graham.
'The White Nationalists Are Winning': The alt-right may never be able to form a movement, writes Adam Serwer, but "white nationalists' ideological goals remain a core part of the Trump agenda."
What Is a 'Race-Class Narrative'?: New research suggests that talking overtly about race can help Democrats appeal to their base—and persuadable voters. (Elaine Godfrey)
Anything Can Happen: Democrats need a net gain of two seats to win back the Senate, which at this point, doesn't seem likely. But be prepared for the unexpected. (Dick Polman)
SnapshotRepresentative John Delaney of Maryland rides down the giant slide during a visit to the Iowa State Fair in Des Moines. Charlie Neibergall …read more
Source:: <a href=https://www.theatlantic.com/politics/archive/2018/08/the-atlantic-politics-policy-daily-kobached-off/567281/?utm_source=feed target="_blank" title="The Atlantic Politics & Policy Daily: Kobached Off" >The Atlantic – Politics
(Visited 3 times, 1 visits today)