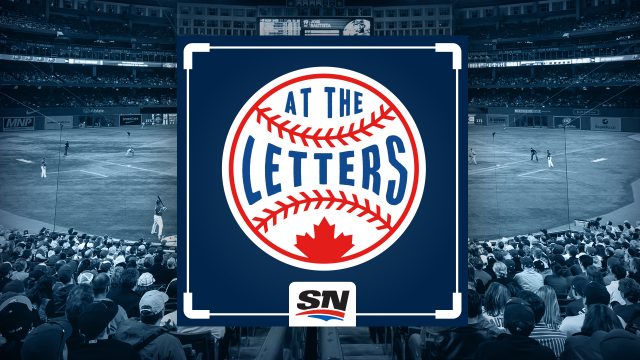 Mike Trout is the best player in the American League. He was the best in 2013, 2014, 2015, 2016, and, if we mitigate his injuries and count on a per-game basis, 2017 too. Miguel Cabrera won the Triple Crown in 2012 … and Trout was still a better overall player than Cabrera was.
With Trout the undisputed best player in the league (and on the planet), the real fun starts when you debate number two.
Last year's AL MVP Jose Altuve has to be in the discussion. We also can't leave out Aaron Judge, Francisco Lindor and Jose Ramirez, who's so hot he might actually burst into flames by season's end. But with the Toronto Blue Jays opening a four-game set against the Boston Red Sox Thursday night, let's make the case for the best player on the best team in baseball: Mookie Betts.
At the Letters
Ben Nicholson-Smith and Arden Zwelling take fans inside the Blue Jays and around MLB with news, analysis and interviews.
Home
| Subscribe
| Ben on Twitter
| Arden on Twitter
In late May and early June, an abdominal strain knocked Betts out of the lineup for more than two weeks. That's left his counting stats a bit short of the numbers put up by fellow hitting stars Trout, Ramirez and J.D. Martinez. Use the same per-game/per at-bat standard applied to Trout last year, though, and one thing becomes clear: Betts has been the single best hitter in all of baseball this season.
Boston's standout right fielder leads MLB in both batting average (.350) and slugging (.675). Only Trout can top his stellar .439 on-base …read more
Source:: Sportsnet.ca
(Visited 3 times, 1 visits today)