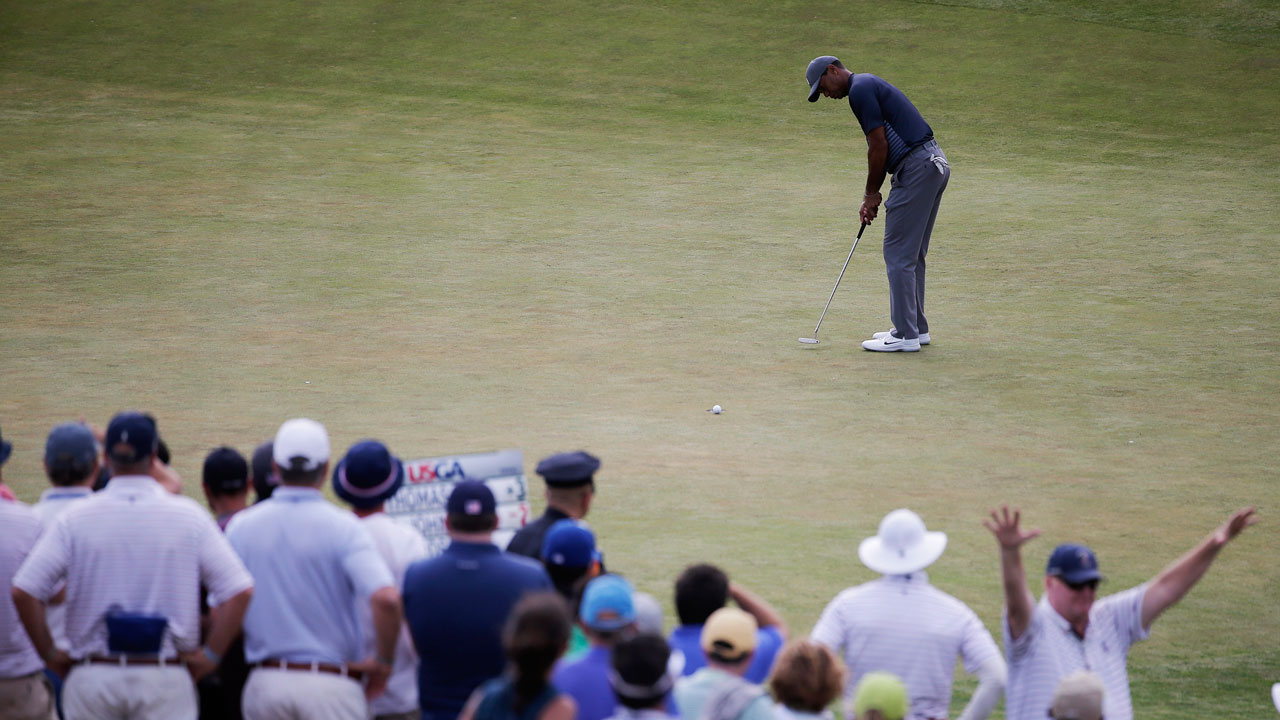 SOUTHAMPTON, N.Y. — As Tiger Woods stood in the middle of the first fairway, the last thing on his mind was a 7.
That number was the first thing on his scorecard Thursday in the U.S. Open.
It didn't get better on his way to another ugly number, a first-round 78.
It wasn't his worst opener in this tournament. Woods shot 80 at Chambers Bay three years ago, his most recent U.S. Open before back surgeries sidelined him.
Woods rallied by playing the rest of the front nine at 1-under par. After that, his putting fluctuated from spotty to just plain bad, including four putts on the 13th.
Shinnecock Hills pushed him around the way it did so many other top names and supposed contenders. A 15th major championship and first in 10 years appears beyond improbable for the greatest golfer of his generation.
Woods was nine strokes out of the lead when he finished, in the company of Phil Mickelson (7 over), Jordan Spieth (8 over), Jason Day (9 over) and Rory McIlroy (10 over).
With the fairways and greens lined a half-dozen deep in spots for the marquee threesome of Dustin Johnson, Justin Thomas and Woods, there never was a shortage of encouraging shouts of "Tiger!" There were audible groans, though, on the opening hole, with each of his succeeding shots.
Woods airmailed the green on his approach and it went down a steep hill into light rough. His pitch got onto the green, but not nearly far enough to stay there, and rolled back down the hill a few steps to the left of where Woods had been.
Showing no …read more
Source:: Sportsnet.ca
(Visited 1 times, 1 visits today)