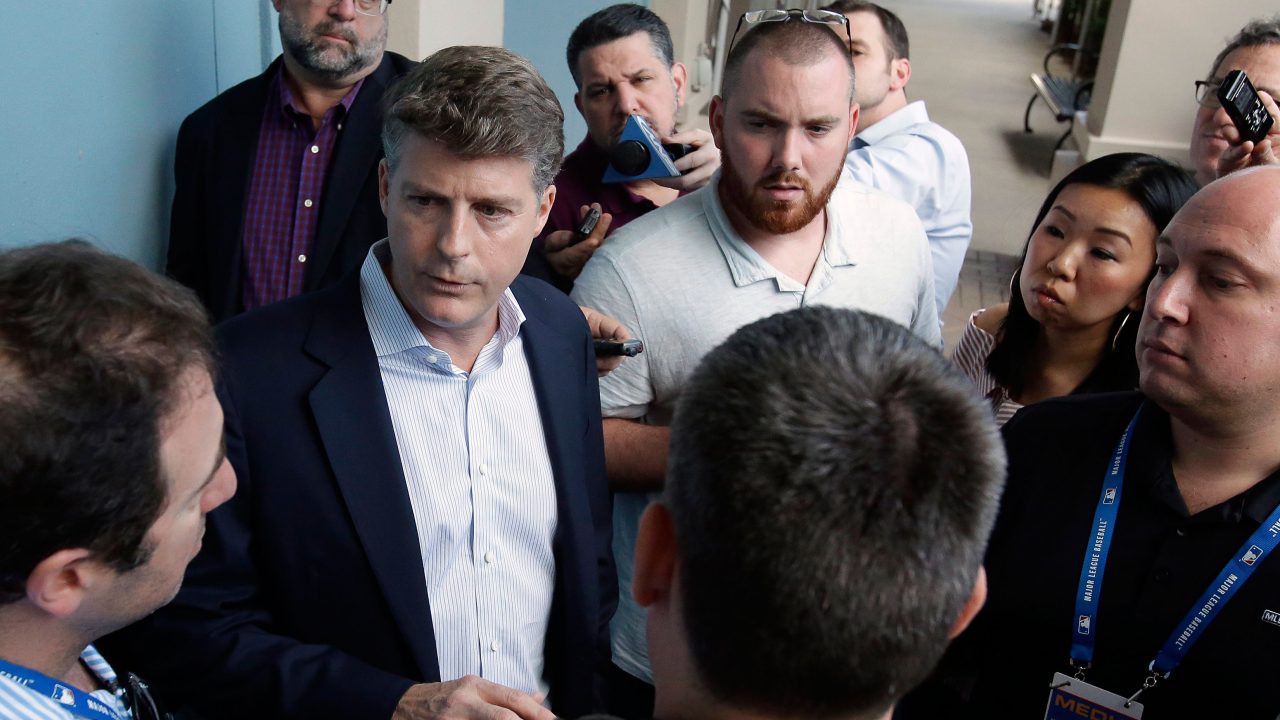 NEW YORK — Hal Steinbrenner says his New York Yankees may need a starting pitching upgrade if they're going to reach their first World Series since 2009.
Steinbrenner, the Yankees managing general partner, said Wednesday the club will explore the trade market for an arm, especially considering the recent loss of left-hander Jordan Montgomery, who had season-ending Tommy John surgery on June 7.
The Yankees entered Wednesday with the best record in baseball, narrowly ahead phoof AL East rival Boston. The club has space to acquire an impact player and still remain under the $197 million luxury-tax threshold, a goal the team has stated several times.
"Clearly starting pitching was always a concern," Steinbrenner said, speaking to a small group of reporters at a quarterly owners' meeting. "It's definitely one of the areas we're going to be looking at.
"Purposely left a decent amount of money for just this," he added. "If we decide to go get a pitcher and if a pitcher's available, I think we definitely have the flexibility that would allow me to do just that."
Cole Hamels, Chris Archer and Madison Bumgarner are among the biggest names that could potentially be available at the deadline, but they would likely cost one or more of New York's blue-chip prospects. Steinbrenner wants to be cautious about moving high-ceiling youngsters to beef up the rotation.
"It depends what the asks are. I mean, I love the young guys," he said. "Our fans love the young guys, and I think it's obvious to all of us. They've made a heck of an impact, and to see Gleyber (Torres) and (Miguel) …read more
Source:: Sportsnet.ca
(Visited 3 times, 1 visits today)