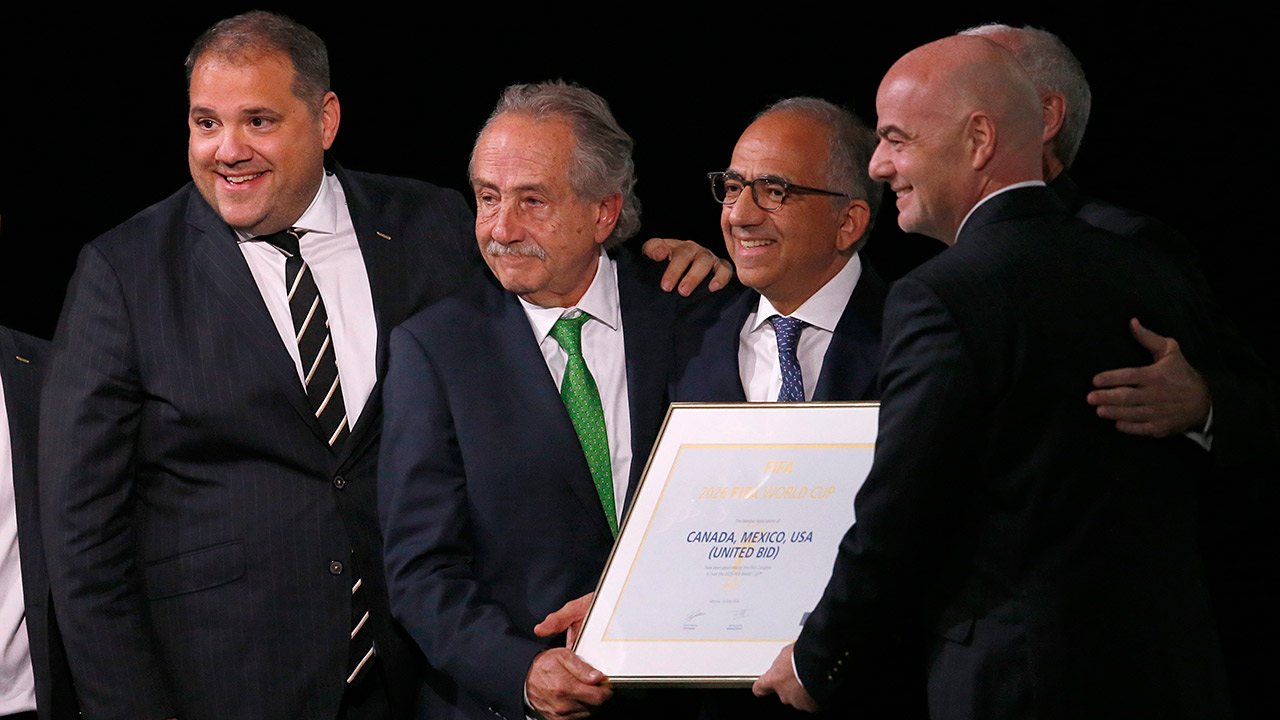 With the "United Bid" of Canada, U.S. and Mexico winning the right to host the 2026 World Cup, soccer fans around the globe reacted to what was a historic vote by FIFA in Moscow on Wednesday morning.
Here's a look at some of the reaction across social media.
This is the moment the US, Canada and Mexico found out they'd be hosting the 2026 World Cup https://t.co/zntJ6aVViG pic.twitter.com/xSrgsmtqXK
— CNN (@CNN) June 13, 2018
CONFIRMED
134 votes for @United2026
65 votes for @Morocco2026_EN
1 vote for 'None of the bids'
2026 @FIFAWorldCup will be hosted by @united2026 pic.twitter.com/FB2mkmcj29
— FIFA Media (@fifamedia) June 13, 2018
ONLY 2,953 DAYS UNTIL KICK OFF OF WORLD CUP 2026
— roger bennett (@rogbennett) June 13, 2018
The biggest day in Canadian soccer history. The 2026 FIFA World Cup will be played in the United States, Mexico and
— Brendan Dunlop (@Brendan_Dunlop) June 13, 2018
Revealed: the 2026 World Cup trophy pic.twitter.com/YIzX171qVg
— Karl Sharro (@KarlreMarks) June 13, 2018
USA will host the 2026 World Cup along with Canada and Mexico. Ignore the fact we may be at war with both countries by then. Enormous news for everyone that cares about the growth of the game of soccer in the United States
— Men in Blazers (@MenInBlazers) June 13, 2018
Apparently the 2026 World Cup did not come up in Singapore this week: North Korea's delegation cast its vote for Morocco.
— Sam Borden (@SamBorden) June 13, 2018
Important to remember: This DOES NOT mean that Canada will automatically qualify for the 2026 World Cup. FIFA still has to vote on that.https://t.co/IJFNO01XB4
— John Molinaro (@JohnMolinaro) June 13, 2018
We won! The 2026 World Cup is coming to Canada, …read more
Source:: Sportsnet.ca
(Visited 5 times, 1 visits today)