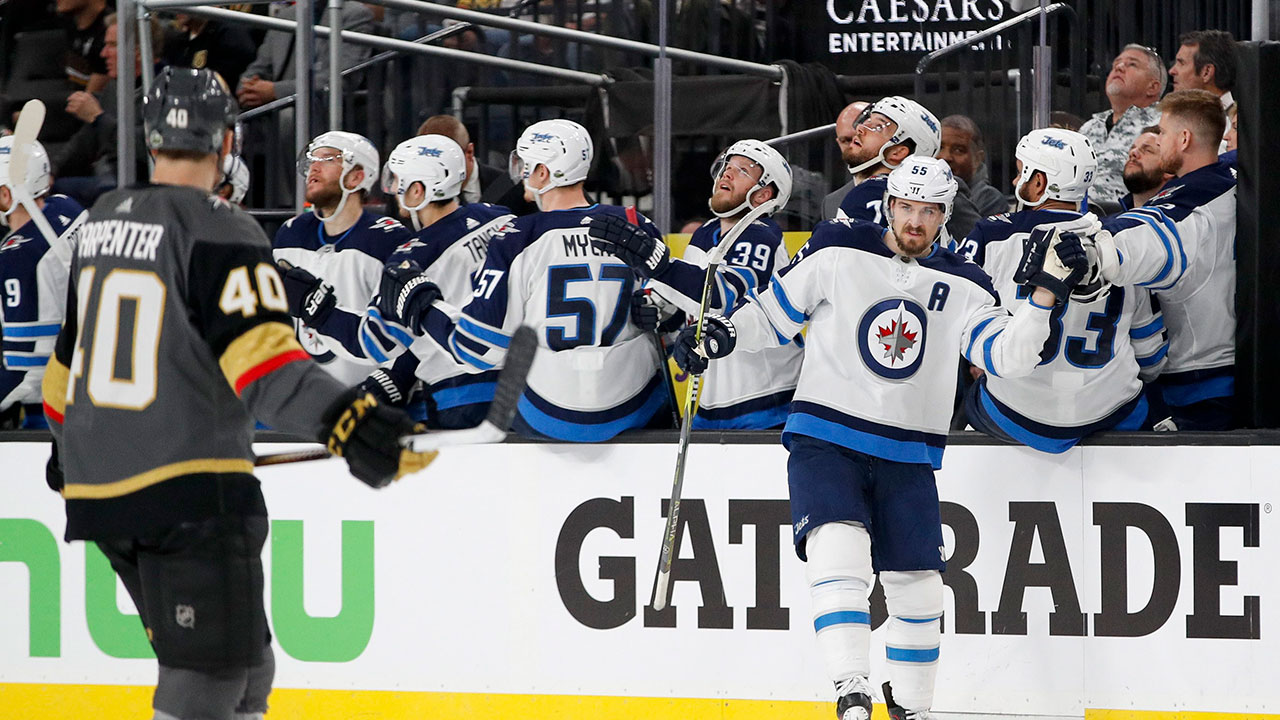 LAS VEGAS – Pit bosses in this town grow suspicious of the kind of smoking run Mark Scheifele is riding. They'd probably be circling in the casino by now if the cut-no-corners centre pillaged them to this degree.
We're only a little past the halfway point of these playoffs and already Scheifele has rewritten the NHL's record book – scoring both goals in Winnipeg's 4-2 loss to the Vegas Golden Knights on Wednesday, giving him 11 in road rinks during these playoffs.
That's one more than Sidney Crosby in 2009 and Joe Mullen in 1989. Two better than Pavel Datsyuk in 2008, Daniel Alfredsson in 2007 and a whole host of other Hall of Famers. It's more than anybody ever in the 100-plus years of this league.
"You just watch him every single day: He's getting better, he's worrying about his game and he's focusing the right way," said Jets goalie Connor Hellebuyck, a hint of wonder in his voice. "He manages his game and his body to a tee every single day."
This is the kind of hot streak you dream about in the driveway as a kid. Scheifele has 14 goals in 15 total games during the post-season and cruelly left T-Mobile Arena wondering about the 15th that never came thanks to a heroic sequence by Marc-Andre Fleury in the third.
With the Jets throwing everything they had at the Golden Knights while chasing the tying goal, Fleury stopped a rocket one-timer from Scheifele before performing a Superman dive to get in front of the rebound opportunity.
if ( "1" == true && 'undefined' !== typeof window.getIndexAds ) {
…read more
Source:: Sportsnet.ca
(Visited 4 times, 1 visits today)