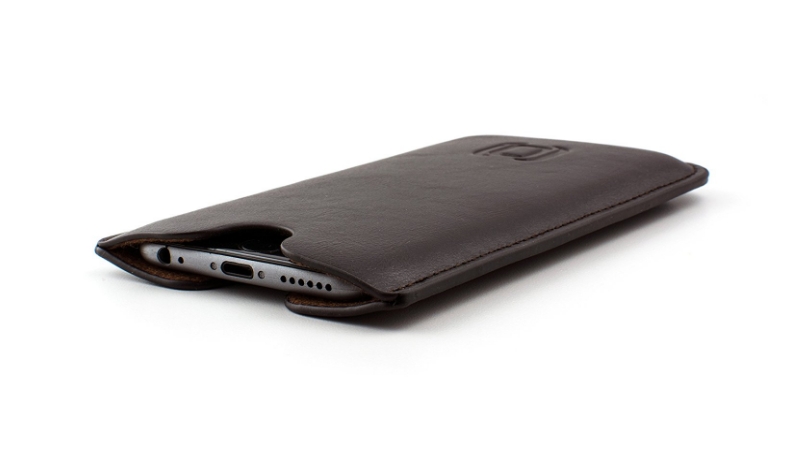 The beauty of the iPhone 7 over its big brother and many larger Androids, is that it's dinky enough to be used with a decent case without feeling like it's trying to break out of your pocket.
Some of our favorite cases of the moment add new features too, such as card storage, extra battery life and military-spec drop protection.
Here's our pick of the best cases out there. For more ideas, head on over to our roundup of the best iPhone 7 Plus cases too.
Still have one of the older Apple devices? Here's our definitive list of the best iPhone 6 and 6S cases.
Note: we've ranked these from cheapest to most expensive according to prices at time of writing.
Most people would probably rather keep their phone unadorned by a case, particularly when their phone is as stylish as the iPhone 7. That's why a sleeve can be a good option, as it keeps your iPhone protected while it's in your bag or pocket, but shows it off in full when you're using your phone.
This Dockem sleeve also stands out thanks to its attractive faux-leather design and its low price tag, though of course, like any other sleeve it won't protect your phone while you're using it, so this isn't one for the clumsy.
Your iPhone 7 might be metal, but most cases aren't, which means you're inevitably left covering it in cheaper plastic, or pricey but still different leather.
There are some exceptions though, such as this Ranvoo bumper, which although plastic on the inside has a layer of aluminum on the outside, and it comes in all the same colors as the iPhone 7 itself.
As it's just a bumper rather than a full case the back of your phone is left uncovered and the bumper itself is almost invisible …read more
Source:: TechRadar – All the latest technology news
(Visited 1 times, 1 visits today)