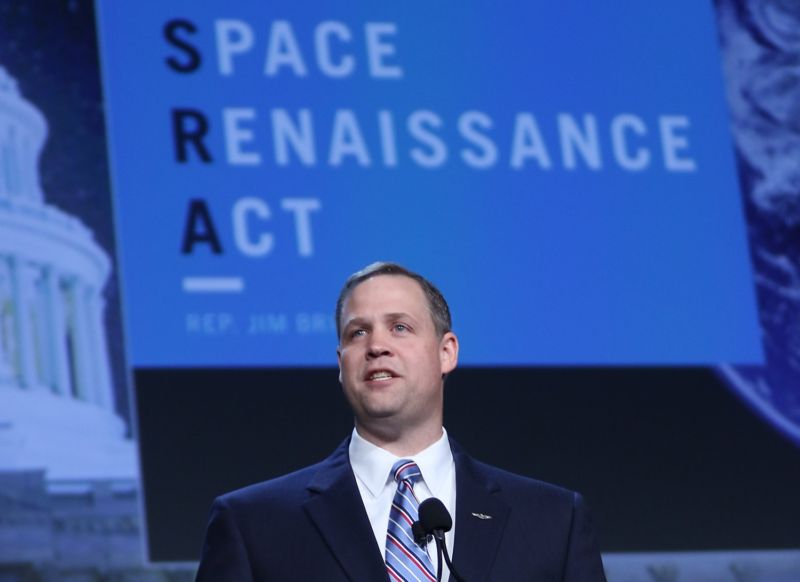 Enlarge / Oklahoma GOP Congressman Jim Bridenstine is Trump's nominee to become NASA administrator. (credit: Space Foundation)
On Monday, Vice President Mike Pence delivered a space policy speech at a conference in Colorado. At the beginning of his talk, Pence singled out NASA's acting administrator Robert Lightfoot for a 30-year career at the space agency, and applauded his service.
Left unstated was the fact that, at 15 months, Lightfoot has had by far the longest tenure of any acting administrator at NASA. This is because the nomination of Oklahoma Congressman Jim Bridenstine has languished for months before the US Senate—NASA has not had a formal administrator since Charles Bolden left the agency on the day President Barack Obama left office.
The better part of a year has passed since the Trump administration nominated Bridenstine to fill the vacancy. In reality, with all Democrats likely to vote against him, the White House has not had enough votes in the narrowly divided Senate to confirm Bridenstine because Florida Republican Marco Rubio has opposed him, and Arizona Republican John McCain has been absent. But now, it appears that the White House has the votes, as multiple sources have told Ars that Rubio now supports Bridenstine's nomination. Reflective of this, on Monday, Senate Majority Leader Mitch McConnell filed cloture on the nomination, which could set up a vote on Thursday or Friday to confirm NASA's next administrator.
Read 6 remaining paragraphs | Comments
Source:: Ars Technica
(Visited 6 times, 1 visits today)