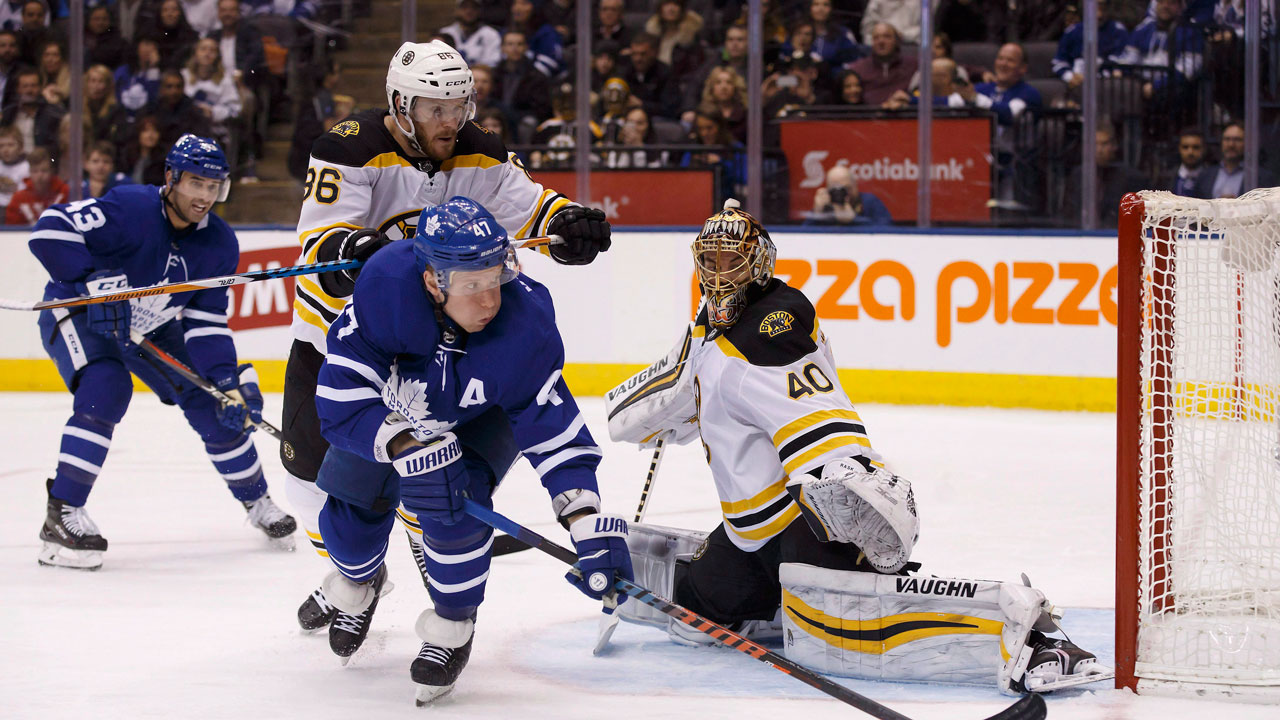 Toronto Maple Leafs head coach Mike Babcock isn't planning to have forward Leo Komarov in the lineup against the Boston Bruins as they try and dig out of an 0-2 series deficit.
Komarov left Saturday's 7-3 Game 2 loss with a lower-body injury and Babcock says he doesn't know if the Finnish forward will be ready to return for Monday's Game 3 matchup at Air Canada Centre.
"What I'm planning on doing is going without him and if he shows up he shows up," said Babcock.
The 31-year-old started Game 2 on Toronto's top unit with Auston Matthews and Kasperi Kapanen, but a 4-0 first-period deficit led to him being dropped down to the fourth to start the second. He played just 6:39 before leaving in the middle frame and not returning.
Babcock has already had to shuffle his lineups in the series which has made it more difficult for him to try and line match against the Bruins.
He was forced to switch up in Game 2 because of Nazem Kadri's three-game suspension. Kadri was punished by the NHL after boarding Tommy Wingels in the series opener — a 5-1 loss that saw emotions start to rev up.
Forwards Dominic Moore, Matt Martin and Josh Leivo are all healthy and ready to go, with all three taking part in post-season practices. But Babcock wouldn't tip his hand at who could potentially replace Komarov in the lineup if needed.
"We're going to play hard against them. We've got last change (at home). I'll tell you (Monday) during warmup."
On Sunday, Babcock chose to hold a team meeting …read more
Source:: Sportsnet.ca
(Visited 6 times, 1 visits today)