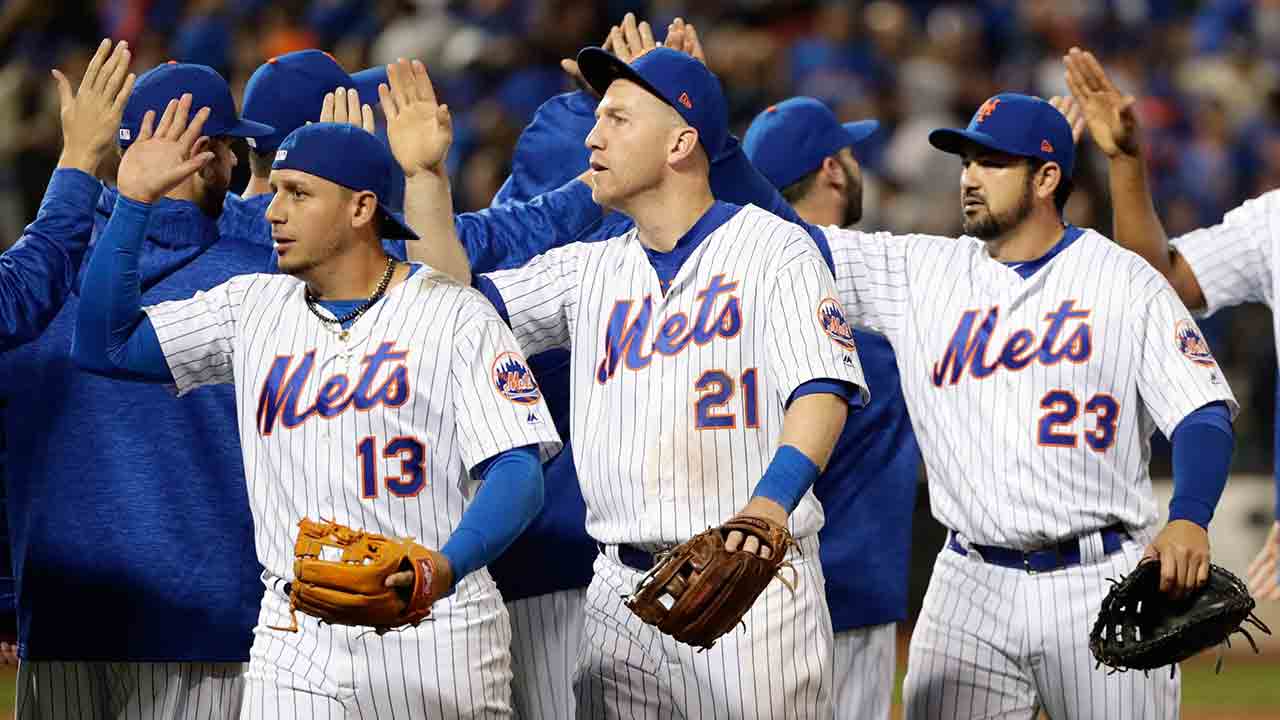 NEW YORK — Todd Frazier and the New York Mets are grinding out win after win after win, and he already has devised the team gesture.
Frazier hit his first two home runs with the Mets , new catcher Jose Lobaton tripled in his first at-bat with the team , and New York extended its winning streak to nine with a 6-5 victory over the Milwaukee Brewers on Friday night.
Mets players are celebrating throughout games with a salt-and-pepper shaker motion promoted by Frazier to signify their grinding approach.
"Put a little seasoning on the year," he said, giving the alternate rationale. "We've got to have fun. It's baseball. You feel like a little kid."
Steven Matz ended an 11-start winless streak dating to June 28 as New York became the first major league team from New York City to start 11-1 since the 1955 Brooklyn Dodgers. Under new manager Mickey Callaway, the Mets are on their longest winning streak since 11 consecutive victories in April 2015.
"We expect to win," said Frazier, who also singled and walked. "Once you expect to win and you truly believe, I think there's no going wrong."
The gregarious New Jerseyite — he limited his postgame remarks to two minutes in order to head to Toms River for his son's Little League game Saturday — popularized a thumbs-down salute with the Yankees last year after he homered during a Tampa Bay-Yankees game moved to Citi Field and a Mets fan was caught making the motion to him.
"When we made off-season acquisitions, we had the clubhouse atmosphere in mind," Callaway said. "Bringing Jay Bruce back, …read more
Source:: Sportsnet.ca
(Visited 4 times, 1 visits today)