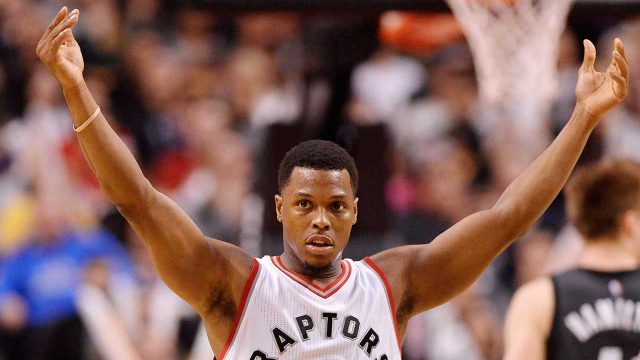 Toronto Raptors head coach Dwane Casey will be the first to tell you that basketball is a make-or-miss sport. There are nights when players compare shooting the ball to throwing it in the ocean because they can't miss, and others when they can't hit the side of the barn with a bass fiddle. Another noted Casey-ism.
Needing a win facing elimination in the G League Finals, it was unfortunately the latter for the Raptors 905 this past Tuesday. They shot an abysmal 2-for-27 from beyond the arc at the Hershey Centre to fall 98-76 to the Austin Spurs and lost the G League Finals 2-0.
The 905 failed to repeat, but by no means was this a disappointing result in the grand scheme of things. The team's roster was gutted of its best players as European teams came calling for their services with more lucrative offers. Jerry Stackhouse and his staff, Bruno Caboclo (more on him later) and Negus Webster-Chan were the only ones left to carry on their winning ways.
"We're here," Stackhouse said after falling at the final hurdle. "We're two of the last teams standing, obviously, we're not standing on the side that we'd like to be on, but at the end of the day we can take some pride in knowing we at least were back-to-back Eastern Conference champions."
Toronto Raptors on Sportsnet NOW
Live stream 41 Toronto Raptors games, over 100 other marquee NBA matchups, plus select playoffs and NBA Finals games.
LEARN MORE
How they did it
Stackhouse exuded calm and serenity when the 905 started the season 5-10. Coming off a season in which they finished with the best defensive rating, the numbers on that end of the floor were still good. With so many new faces, though, the offence looked …read more
Source:: Sportsnet.ca
(Visited 4 times, 1 visits today)