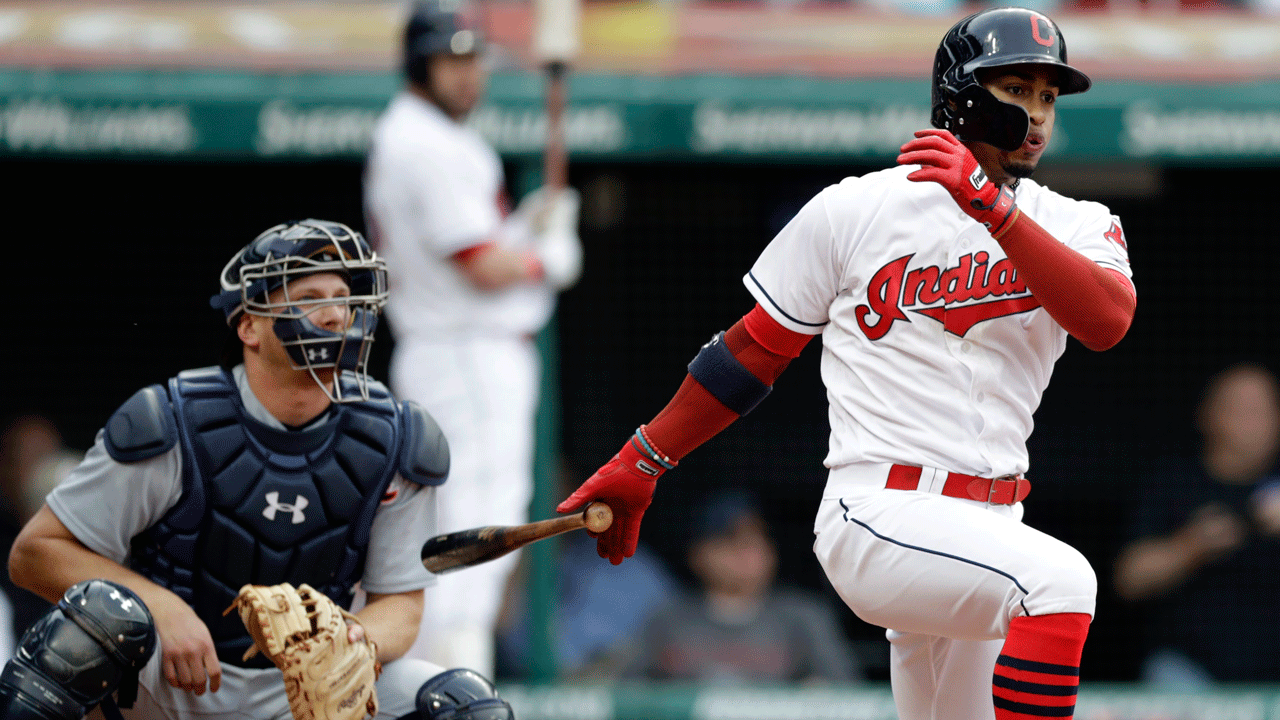 CLEVELAND — Francisco Lindor hit a leadoff homer and drove in three runs, helping the Cleveland Indians beat Detroit 9-3 on Thursday night for their 11th consecutive victory against the Tigers.
The Indians completed a four-game series sweep and improved to 31-10 against their AL Central rival since 2016. Jose Ramirez hit a two-run homer, and Trevor Bauer (1-1) struck out seven while pitching seven innings of two-run ball.
Lindor, who entered the night batting .184 with one RBI, hit his fourth career leadoff homer off Michael Fulmer (1-2). He added a two-run double in the second and also scored three of Cleveland's season-high nine runs.
Jason Kipnis and Bradley Zimmer each had three hits for the Indians. Kipnis added two RBIs and Zimmer robbed Dixon Machado of an extra-base hit with a diving catch in the seventh.
The Tigers committed three errors in the first four innings, compounding a poor outing by Fulmer. The right-hander was charged with a career-high nine runs, six earned, in three-plus innings.
Leonys Martin posted his second consecutive three-hit game for Detroit and scored twice. Nicholas Castellanos delivered a pair of RBI singles.
The Tigers have lost 17 of their last 22 games at Progressive Field.
Detroit right-hander Jordan Zimmermann was in uniform, one day after being struck on the right jaw by a Kipnis line drive. The 31-year-old said he does not have a headache and expects to make his next start.
Tigers pitching coach Chris Bosio, who fell ill during the series opener, will be away from the team for several weeks with an undisclosed medical condition.
Source:: Sportsnet.ca
(Visited 4 times, 1 visits today)