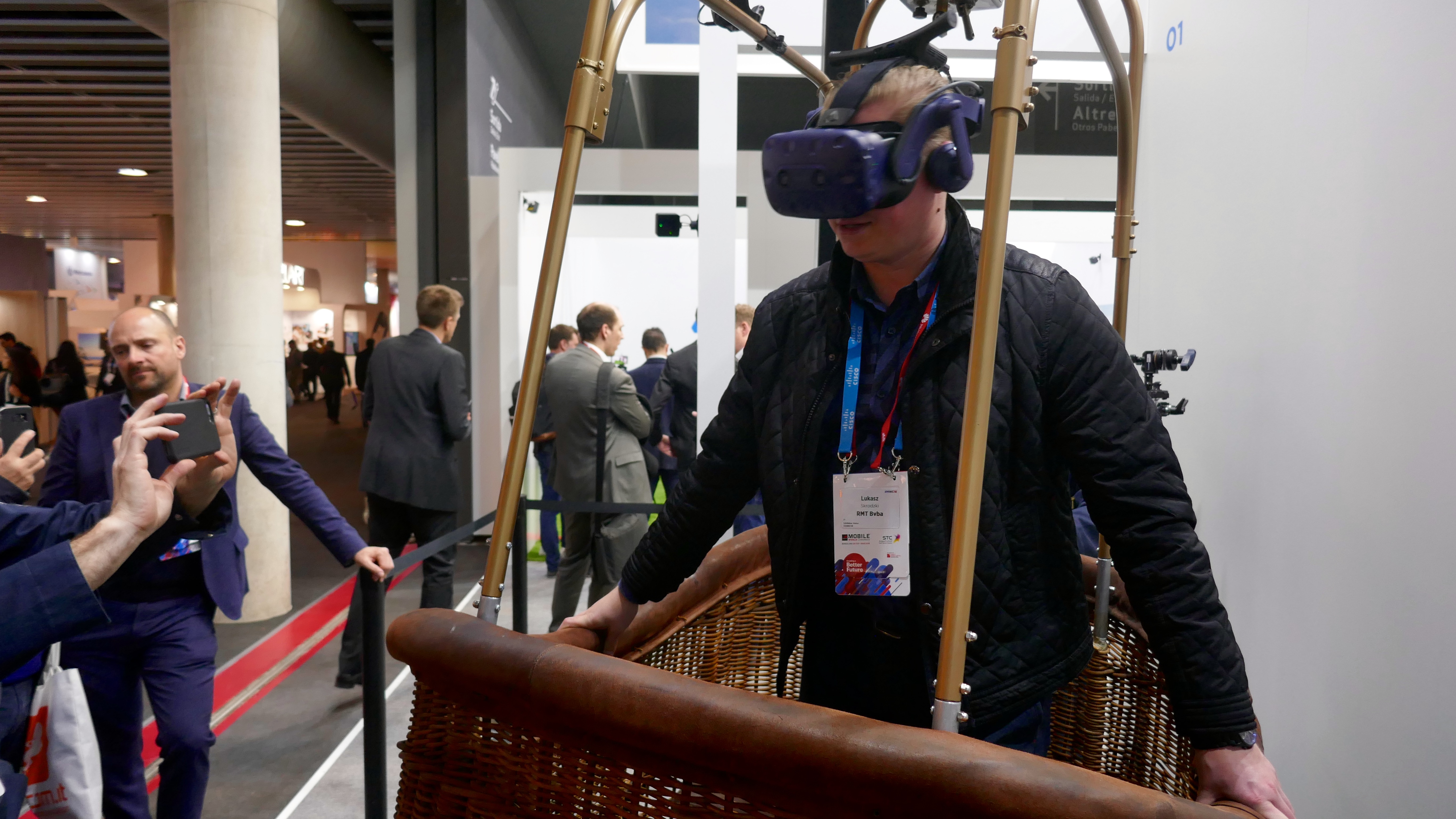 5G networks are on the way to make smart device connectivity incredibly fast. Industry leaders think it won't become the most dominate mobile network until 2025, but virtual and augmented reality companies are hoping 5G hits the world's airwaves much sooner.
With the increased bandwidth, minimal latency and remote processing power associated with 5G, an HTC executive said that VR devices will be much lighter, wire-free, and capable of much more lifelike experiences.
Speaking to Gulf News at the UAE launch of the HTC Vive Pro, HTC Product and Strategy VP Raymond Pao said that 5G was a "perfect fit" for VR and AR.
He continued that latency and bandwidth limits over current Wi-Fi and Bluetooth networks put a ceiling on what current-gen headsets can accomplish. But by moving "more computing power to the cloud", headsets can be much lighter and totally wireless.
HTC has plans to release a Wireless Adapter for the Vive this summer, and currently has the wireless HTC Vive Focus standalone headset on sale in China. But 5G would allow for incredible speeds and power without having your device on a dedicated network.
One TechRadar writer had a low-latency blast with a wireless HTC Vive Pro experience
"Cloud computing over 5G will enable every single VR and AR device to be the most powerful device in the world," HTC CEO Cher Wang said at MWC 2018 earlier this year. "Thanks to edge computing and real time transmission…5G reduces the need for device-based computing power."
Now for the inevitable bad news: 5G could still be years away from being widespread enough to make a difference.
A Forrester industry report covered by VentureBeat claimed that while 5G and AI computing will help VR devices, "neither will pay off until …read more
Source:: TechRadar – All the latest technology news
(Visited 3 times, 1 visits today)