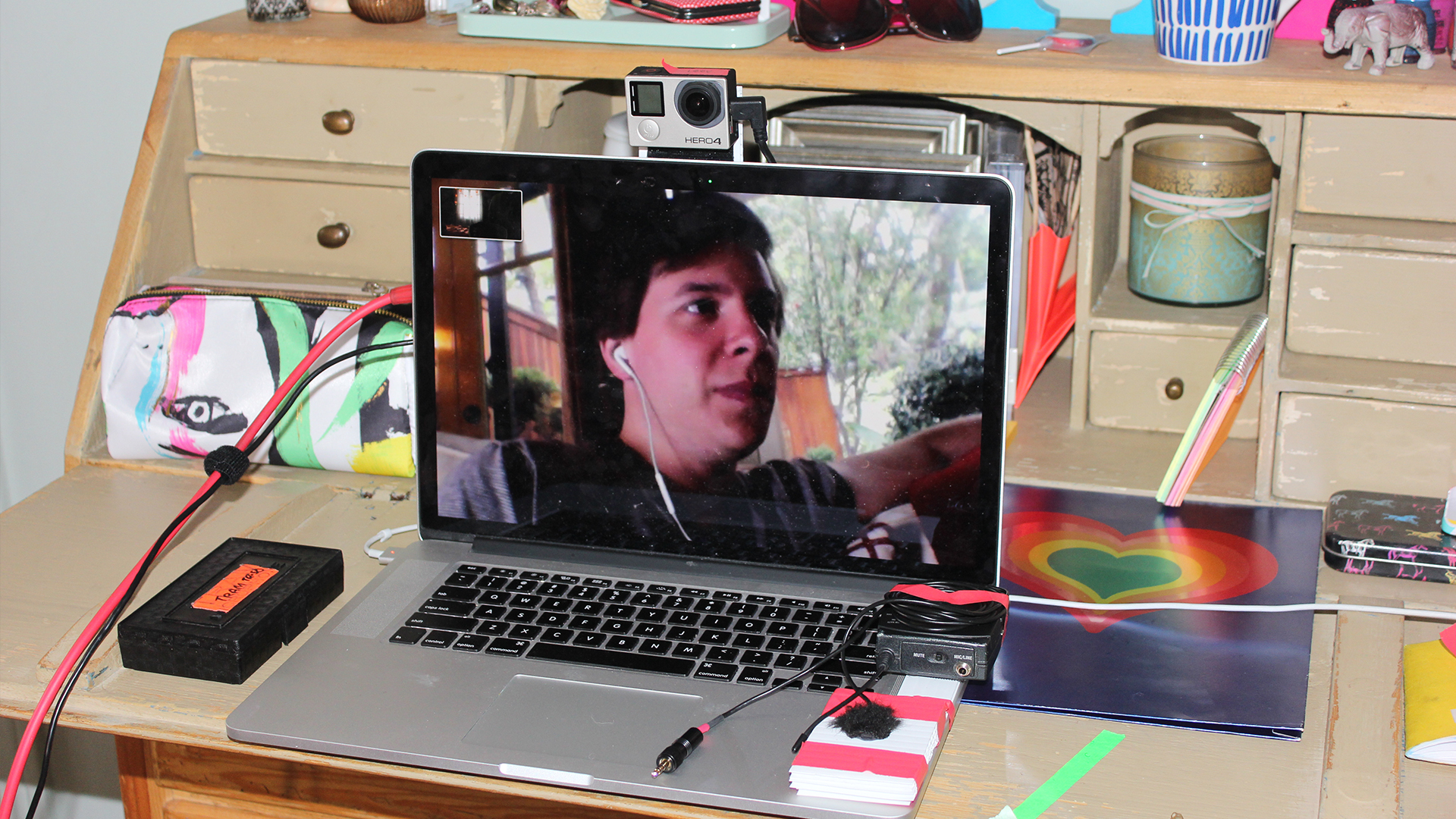 When it comes to award winning movies, you may imagine high-budget blockbusters that use professional camera gear to achieve cinematic shots. But filmmakers are challenging the artform by using modern consumer technology as a crucial part of the storytelling.
Face 2 Face, now available on Netflix, is an independent movie told through computer/phone screens of two American teenagers. This coming of age drama reunites two childhood friends who communicate through FaceTime and bond over revealing their darkest secrets.
The Toronto brothers, Matthew and Aaron, shot the movie entirely on the GoPro Hero 4, with the intent to mimic the look of Apple's FaceTime chat service.
Why GoPro?
Director, Matthew Toronto, told us he decided against using a cinema camera as the image would look too polished, defeating the realism of it coming from a webcam. Toronto landed on using a GoPro, as he believed it had the most organic look for what he was going for. It was also much more affordable than a cinema camera.
But Toronto tested out other cameras too, including the iPhone, to compare image quality. While the iPhone produced a clean image, the GoPro was the winner as it felt the most natural to Toronto. He also praised the ability to control manual settings, colour profiles, and connectivity. The weight and form factor were also a reason for the decision, as the weight affected the movement when the actors held it.
Setup
Director of Photography, Kristoffer Carrillo, made camera rigs using foam core and velcro, which allowed him to get the camera in the right position and mount accessories. The setups could be changed to mimic a laptop's webcam, phone's selfie camera, or "pocket cam". Carrillo also lit each scene 360 degrees, so little to no lighting adjustments had to be made throughout each scene.
Actors Daniela Bobadilla …read more
Source:: TechRadar – All the latest technology news
(Visited 4 times, 1 visits today)