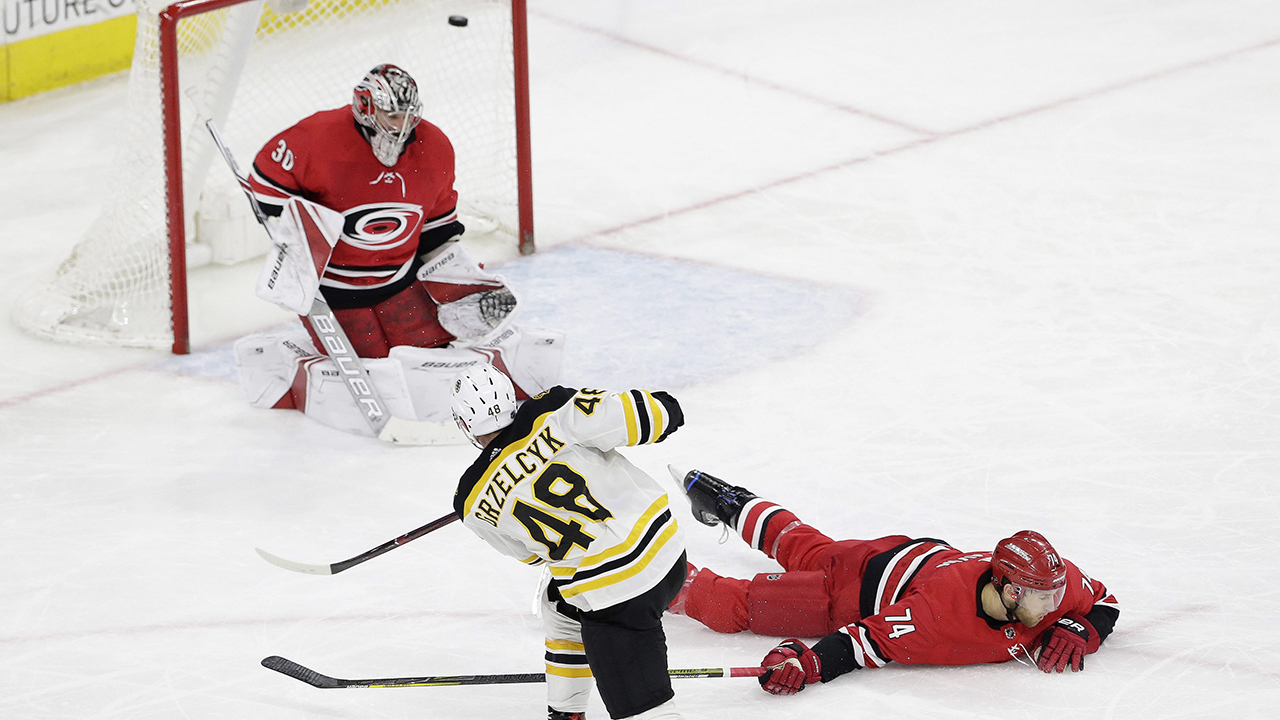 History repeated itself, Canada's best team stalled and a player cemented his elite status.
Here are three things we learned in the NHL on Tuesday night.
Bruins do it again
Remember on May 13, 2013, when the Boston Bruins pulled off one of the greatest comebacks in sports history during Game 7 against the Toronto Maple Leafs?
It was unforgettable, incredible and, from the Leafs perspective, embarrassing.
On Tuesday night the Bruins did it again. No, seriously.
The Carolina Hurricanes led the Bruins 4-1 at the 10:00 mark of the third period. Then, between 10:04 and 11:21, the Bruins scored three goals to tie it up. (To be fair to the Leafs, they allowed the Bruins' second goal at 9:18 of the third and were only up by a pair at the midway mark.)
Then Boston one-upped itself by ensuring that it didn't need overtime to walk away with the win in this one. In fact, the Bruins added on a pair of goals to finish the game 6-4.
Leading the comeback was David Pastrnak who got his first career hat trick, all in the third period, capped off with an empty-netter in the final two minutes.
After the notorious Leafs game, Sportsnet's Chris Johnston wrote, "To lose a game you led by three goals with 11 minutes to play would be crushing if it happened in February; to do it in Game 7 of a playoff series is nothing short of soul-destroying."
Well, it's not February, it's March, but the Hurricanes are definitely feeling crushed, or as Justin Williams put it with tears in his eyes: "It's beyond anger … it's beyond upsetting."
"It's beyond anger…. It's beyond upsetting. But we've got to look at ourselves and …read more
Source:: Sportsnet.ca
(Visited 5 times, 1 visits today)