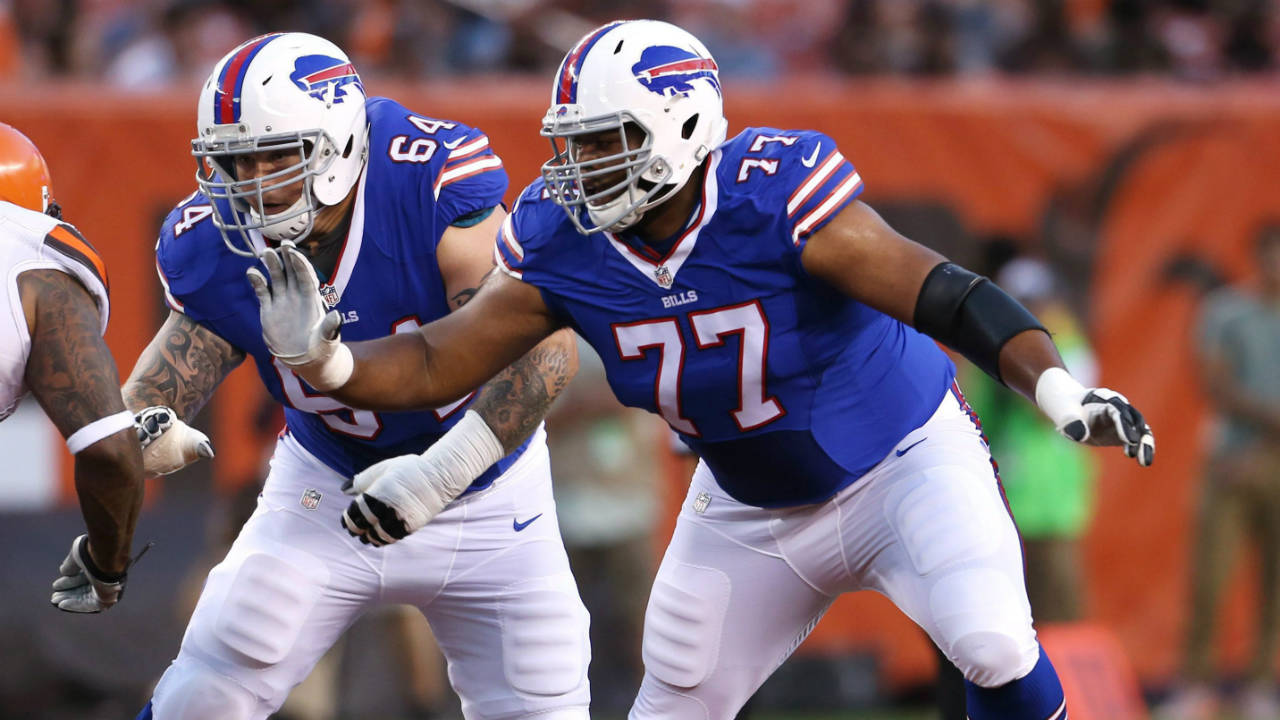 BUFFALO, N.Y. — The Buffalo Bills put themselves in a better position to fill a big need at quarterback in the draft. The Cincinnati Bengals added much-needed protection for their own franchise quarterback, Andy Dalton.
The Bills moved up nine spots in the draft by swapping first-round picks with the Bengals, who also acquired high-priced left tackle Cordy Glenn in a trade Monday, a person familiar with the deal told The Associated Press.
The person spoke to The AP on the condition of anonymity because teams are not allowed to announce trades until the NFL's new business year opens Wednesday. Buffalo moved up to the No. 12 spot in the draft by trading the first of its two opening-round selections, 21st overall. The Bills also have the No. 22 pick.
Buffalo also traded its fifth-round pick (158th overall) for the Bengals' sixth-round selection (187th) as part of the Bills' second major trade in three days. On Friday, Buffalo traded starting quarterback Tyrod Taylor to Cleveland for a third-round pick.
The moves helped place the Bills in a position to use one of their first-round picks to draft a quarterback. The Bills have the assets to move up even higher in the draft order by having two picks in each of the first three rounds.
Nathan Peterman, a fifth-round pick last year, is the only quarterback on the roster.
General manager Brandon Beane has said he intends to land a franchise quarterback through either the draft, a trade or in free agency.
Beane has paid close attention to what is considered a top-heavy draft class of quarterbacks. He has said he planned to meet with all the draft-eligible quarterback prospects.
Source:: Sportsnet.ca
(Visited 4 times, 1 visits today)