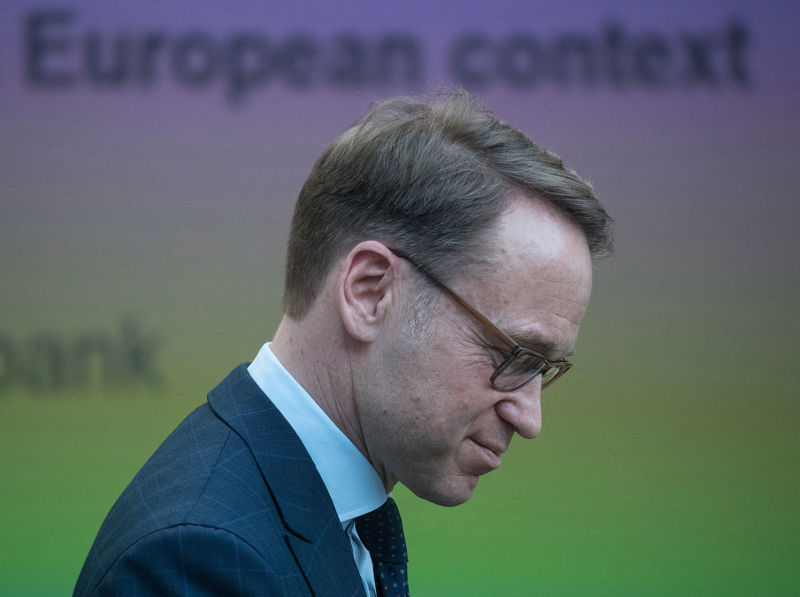 Enlarge / Deutsche Bundesbank president Jens Weidmann during a keynote speech at the Bundesbank European money and finance forum in Frankfurt, Germany, on February 8, 2018. (credit: Krisztian Bocsi/Bloomberg via Getty Images)
On Wednesday, a top German central banker told a conference in Frankfurt that replacing cash with bitcoin and similar cryptocurrencies is too risky and inefficient to be an effective medium of exchange.
"For a stable monetary and financial system, we need no crypto-tokens, but rather central banks obligated to price stability and effective banking regulation, and we have both in the eurozone," Jens Weidmann, the head of the Bundesbank said.
His remarks (German) come as other top European bankers are making aligned public statements expressing skepticism about bitcoin and related digital currencies. On Tuesday, the ECB put out a graphic dubbing bitcoin not a currency, but a "speculative asset."
Read 8 remaining paragraphs | Comments
Source:: Ars Technica
(Visited 2 times, 1 visits today)