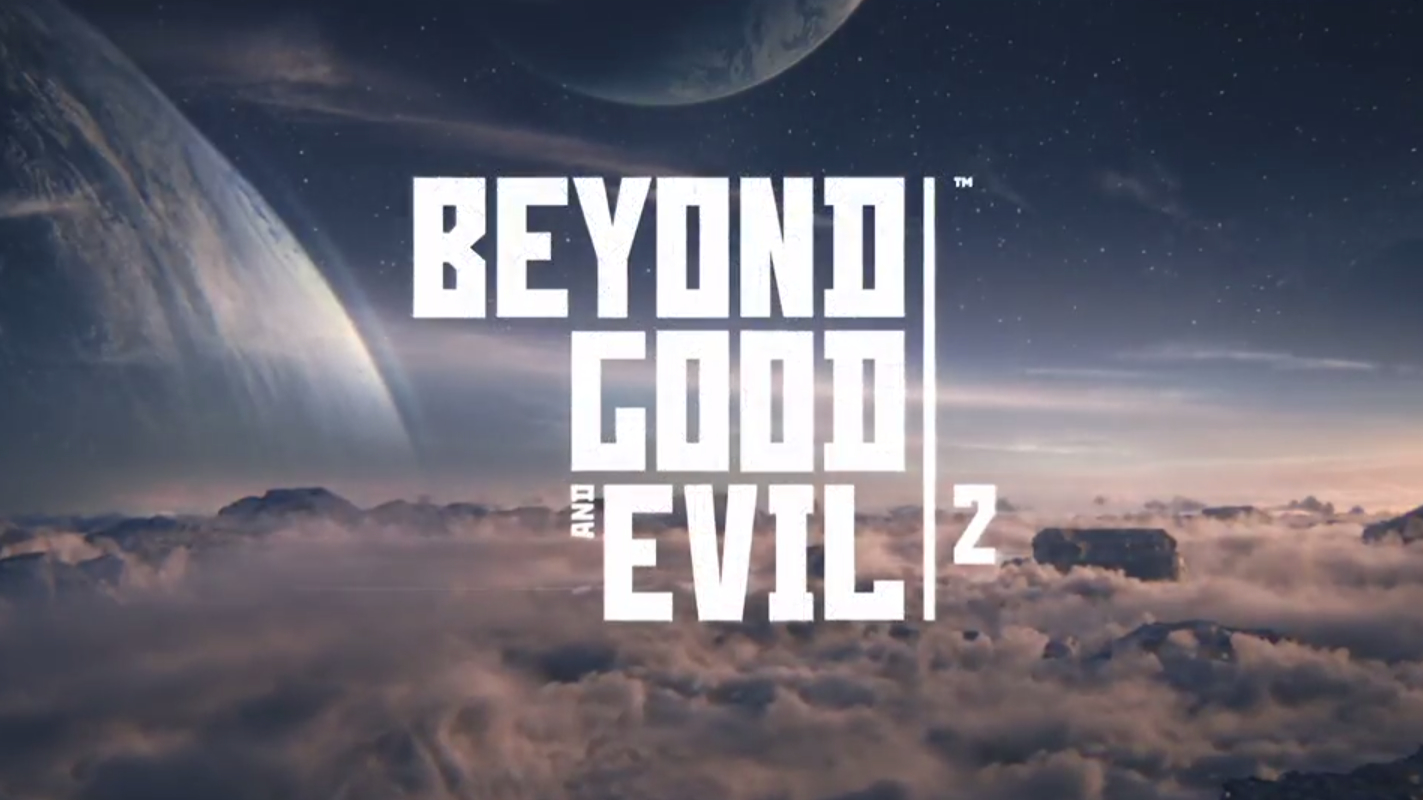 Update: We haven't heard very much about Beyond Good and Evil 2 at all recently, though we imagine Ubisoft is saving the big news for E3 2018. To tide us over, though, two pieces of environmental concept art for the game have been released, both of which feature very different environments.
The images appeared on the game's official website in a "Devs ask Space Monkeys" post, where the development team gets to interact with fans. Creative Director Michel Ancel posted "Playing a pirate in Beyond Good & Evil 2 means having, and fighting for, the freedom to carve your own path through the stars. What types of environments are you looking forward to discovering, exploring and expressing yourselves in, as free pirates in System 3?"
After this the images below appeared and Ancel wrote that some of the places the team has been looking at include "Secret Pirate lairs on asteroids; spaceports; dormant volcanic craters; Black markets in city slums; Treacherous mining operations; Lush valleys with sacred temples; and Legendary treasures hidden in uncharted territories across space."
See the locations for yourself below – we think these fall into the categories of "lush valleys with sacred temples" and "secret Pirate lairs on asteroids."]
E3 2017's most hyped trailer unveiling capped off Ubisoft's press conference, eliciting cheers and driving some viewers to tears.
Which game was it? Here's a hint: it was first announced nine years ago, and it's the sequel to a game that wasn't even a big hit in its own day.
Give up? It's Beyond Good and Evil 2, and the long-awaited (and much-delayed) sequel blew a lot of minds this week with its lavish, cinematic trailer that hints at a fresh start for the old property.
The original 2003 debut remains a cult classic and lives in the hearts …read more
Source:: TechRadar – All the latest technology news
(Visited 4 times, 1 visits today)