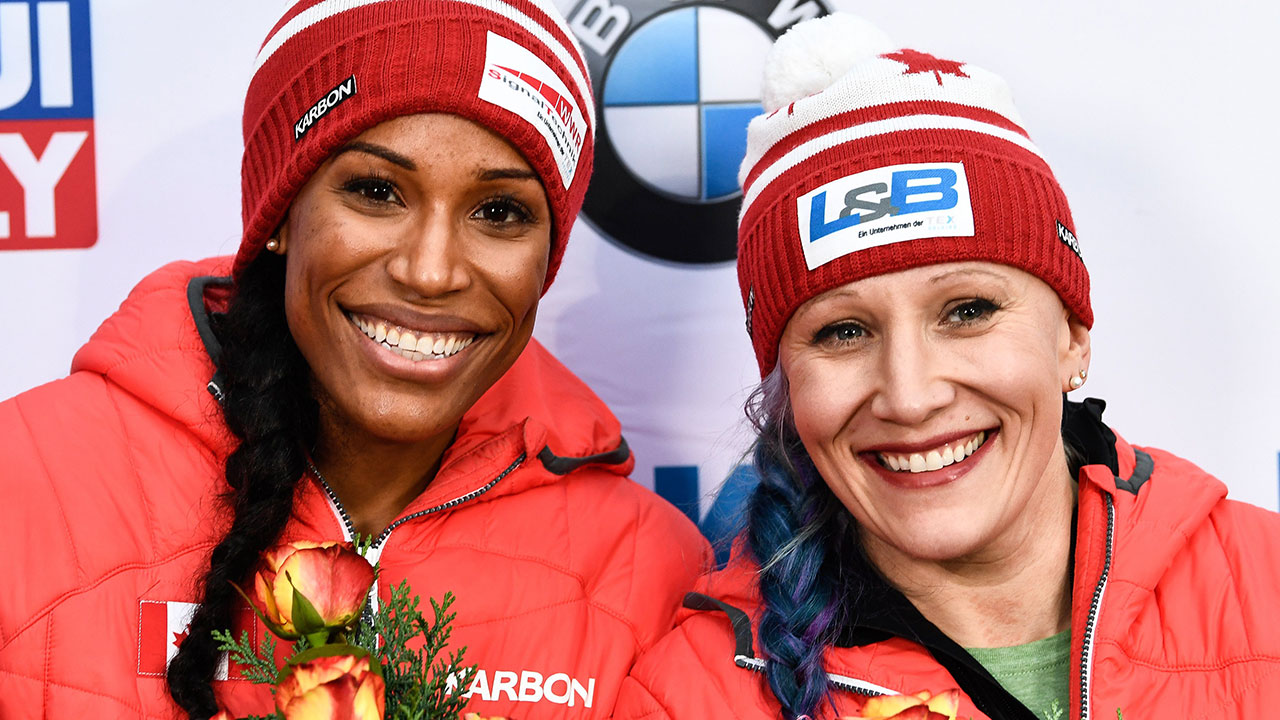 Calgary's Pathway to the Podium Series highlights 10 local Canadian athletes on their backstories and hopes in Pyeongchang. Kaillie Humphries is one of them.
Am I good enough? Have I done enough?
Two Olympic golds. Four world titles. Twenty-two World Cup victories.
Do people like me? Do they accept me for more than just the medal?
2014 Team Canada closing ceremony flagbearer. Lou Marsh Award Winner. Pioneer in advocating for four-woman bobsleigh.
Are these my friends? Are they my fake friends?
It may seem hard to believe, but these are some of the questions that pop into the mind of one of the greatest athletes in Canadian history. But underneath all the medals, all the tattoos, all the power her body possesses, she can sometimes feel like the same girl who had lonely rides up the chair lift at the ski hill. Who had jello stuffed in her sleeping bag and was made fun of because she was 'different.'
Bullying hurt Kaillie Humphries. It also made her stronger, more focused, more tenacious, more dedicated. One thinks of the Bob Marley quote, "You never know how strong you are until being strong is the only choice you have."
At 32, Humphries admits the strength can sometimes give way to the strain of her youth.
"Those feelings 100 per cent come back," she said. "I pull away from people."
"I get in social situations still now when I'm like, this is a lot. And someone will say something or someone will do something, and I do I think definitely go into that place where I feel insecure."
How does someone with the confidence to barrel herself and others down a sled at over 135 km/hr pull herself out of the pit?
One refuge is and has always been the gym. She puts her headphones on and goes to work, focusing her energy away from …read more
Source:: Sportsnet.ca
(Visited 5 times, 1 visits today)