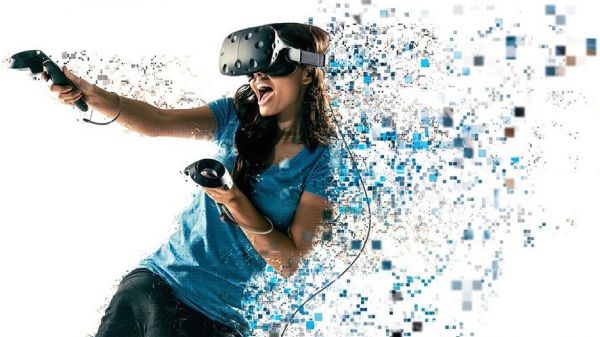 The virtual reality market is growing steadily and while market leaders such as Oculus and PlayStation have locked games to their respective headsets as exclusives, HTC is choosing to take a very different path.
As the creator of the Vive headset, HTC also has an in-house development and publishing arm known as Vive Studios, which actively creates software for rival platforms as well as its own. In an interview with Wareable, VP of global VR content for Vive, Joel Breton, said that HTC's reason for this was it doesn't "want to use content as a weapon and block out people on other platforms from playing the content we create or help bring to market."
While Breton said his team "certainly want to make a great Vive version" of the software they develop, he added that they didn't want to "punish" players for simply choosing another platform.
Options open
Breton stated that as the VR market is in its "early stages" he doesn't believe creating exclusives is good for HTC "as a revenue-creating business" or for its developers who are "trying to help create revenue."
While good platform exclusives are considered 'console-sellers' in the gaming market, the VR market is in a very different place. Console hardware is a secure market – it's not so much a case of 'will I buy a console?' as it is 'which console will I buy?', so it makes sense to use exclusive software to try and sway consumers.
With VR, though the market is growing, it's still short of hitting the mainstream – creating barriers for adoption at this stage has the potential to be counterproductive. Creating large cross-platform software libraries is more likely to see large headset sales. It's when the install base is wide that manufacturers will have more of a …read more
Source:: TechRadar – All the latest technology news
(Visited 4 times, 1 visits today)