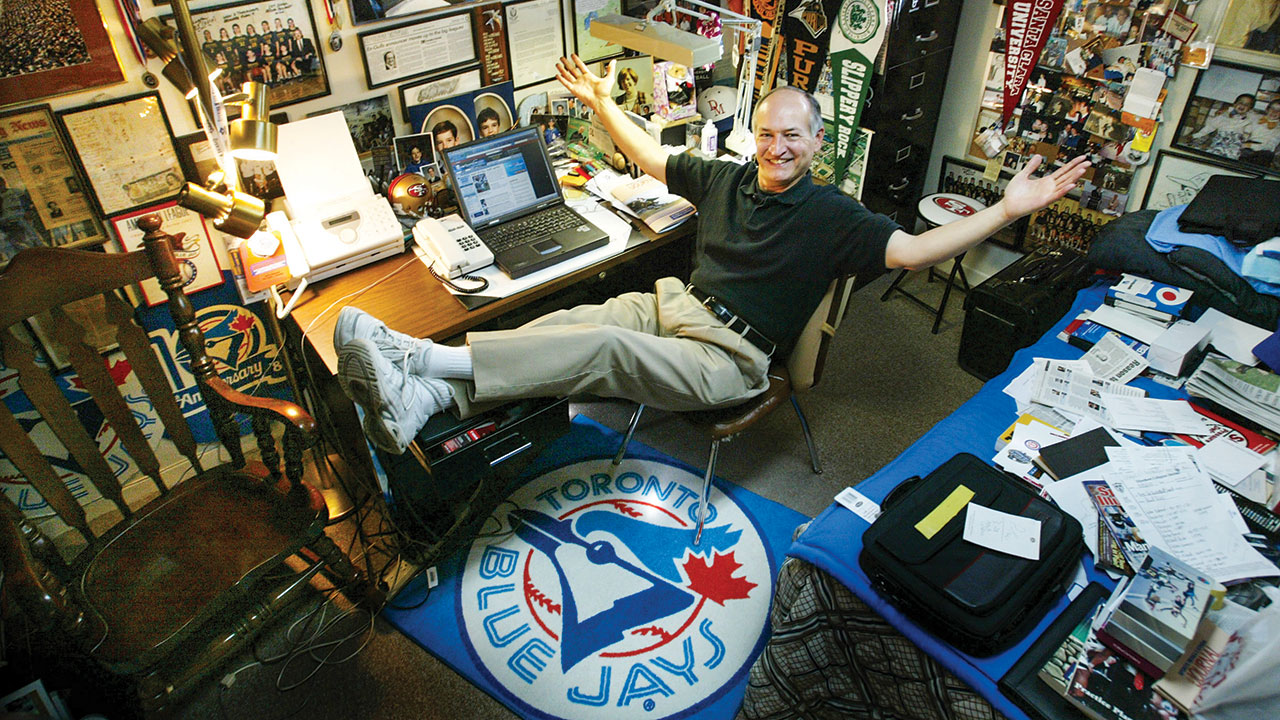 Sportsnet's Jerry Howarth has announced his retirement, closing out a remarkable 36-year career as the radio broadcaster of the Toronto Blue Jays. With health issues affecting his voice in recent years, Howarth's personal decision to retire takes effect immediately.
"I had every intention of continuing my career into the 2018 season but my health and stamina and continuing voice issues dictated otherwise," said Howarth. "Who knew that I would spend more than half my life in Toronto with my wife, Mary, and our two sons, Ben and Joe, doing what I love to do most, reaching out to friends and fans alike across our great country to talk baseball? I am blessed and I am grateful. I thank everyone who has made this journey of mine so rewarding in every way."
Born in York, Pennsylvania and raised in San Francisco, Howarth launched his career with the Tacoma Twins of the Pacific Coast League in 1974. He joined the Blue Jays in 1981 and has called Toronto home ever since, becoming a Canadian citizen in the process.
"Jerry is an absolute legend in this industry," said Scott Moore, president, Sportsnet and NHL properties. "He's been a dedicated and consummate professional covering the Blue Jays for more than three decades. His longevity is exceptional and it speaks to not only his talent as a broadcaster, but also his incredible passion for baseball. He is beloved by Blue Jays fans across the country and has left an indelible impression on us all."
Over his four-plus decades in the industry, Howarth has broadcast upwards of 7,500 ballgames, calling every major milestone for the Blue Jays including six division titles and two World Series championships.
"He's been there for every home run, strike out, and flip of the bat that has mattered most to Blue Jays …read more
Source:: Sportsnet.ca
(Visited 5 times, 1 visits today)