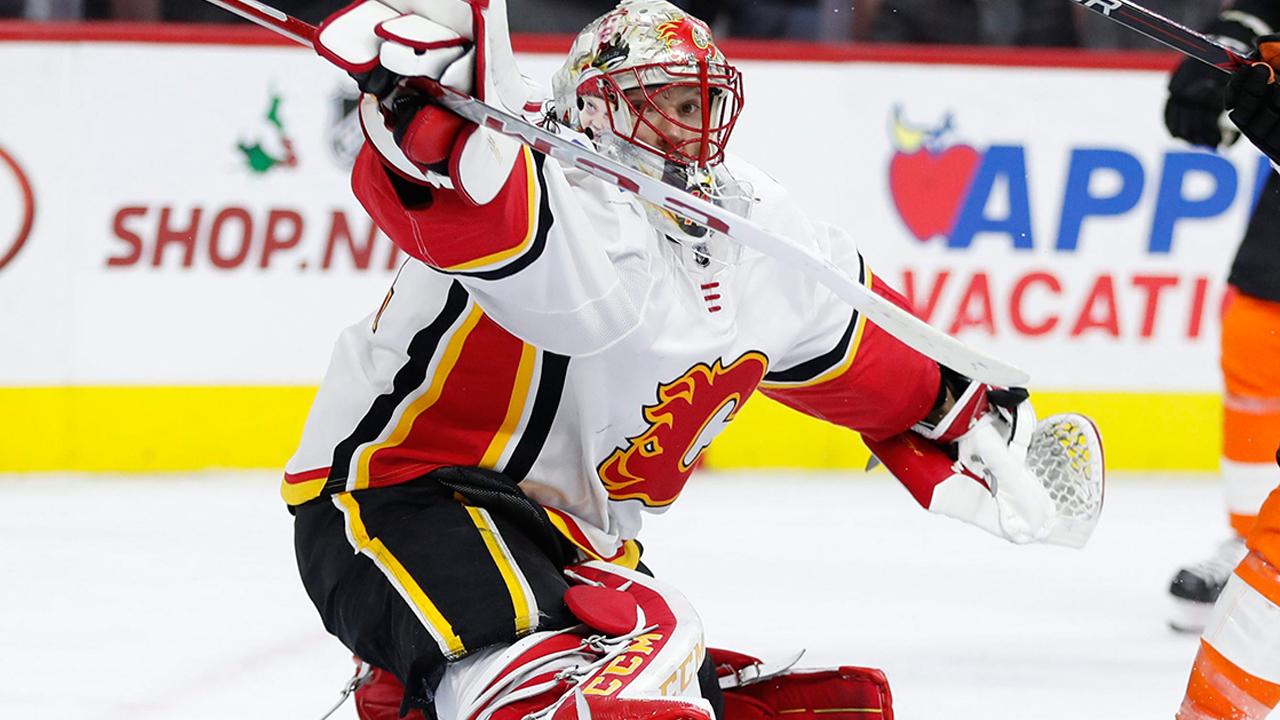 Calgary Flames goaltender Mike Smith was seen walking after a game in which he had to be helped off the ice with an apparent injury.
Watched Mike Smith walk out of the dressing room without a limp, which is good news. Really bad groin pulls can make it hard to walk, which didn't appear to be an issue.

— Eric Francis (@EricFrancis) February 12, 2018
Smith needed assistance getting to the dressing room with 1.1 seconds remaining in what would be a 3-2 road victory for the Flames over the New York Islanders.
He looked to be in immediate discomfort after stopping a shot from Islanders captain John Tavares from the left-wing. The injury appeared to be of the lower-body variety.
Smith stopped 23 of 25 shots he faced to secure the win. David Rittich briefly replaced him.
Source:: Sportsnet.ca
(Visited 5 times, 1 visits today)