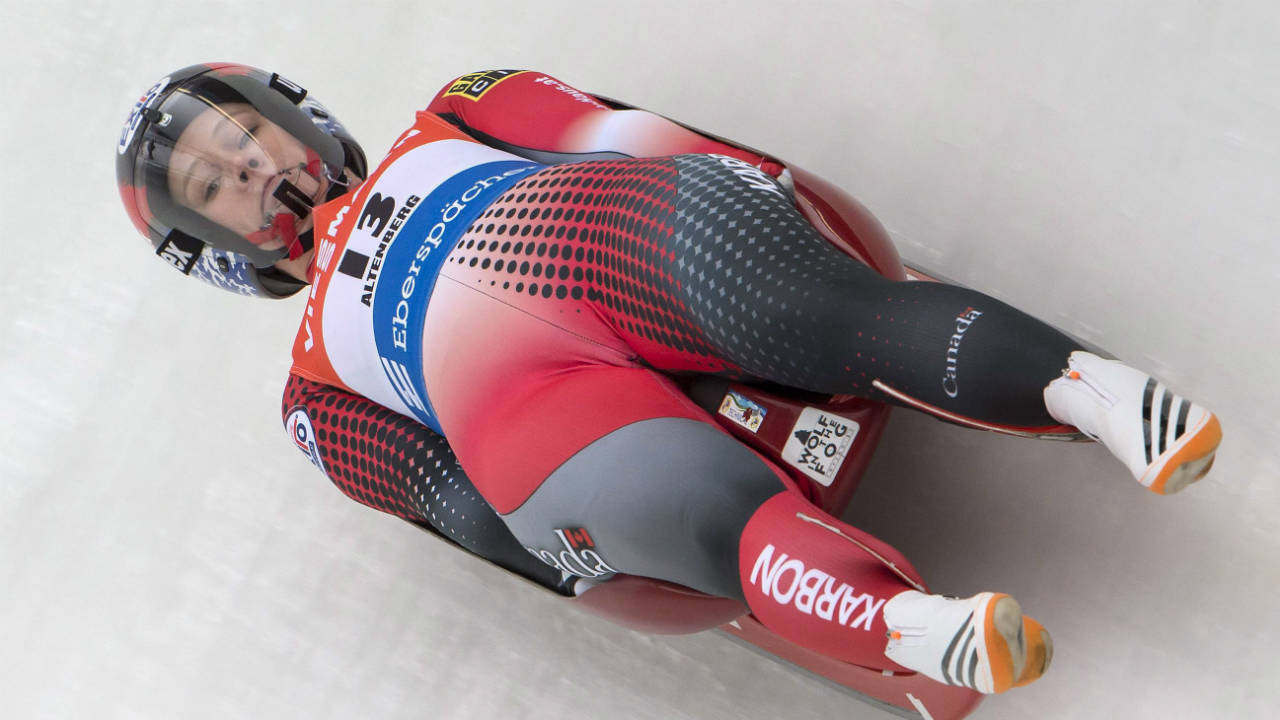 Calgary's Pathway to the Podium Series highlights 10 local Canadian athletes on their backstories and hopes in Pyeongchang. Alex Gough is one of them.
As Canada's most decorated luger, Alex Gough looks back on her journey with fondness.
"It started out as a fun winter thing to do on weeknights," she said with a laugh, describing her first foray into the sliding sport as a child.
The 30-year-old Calgarian has been on the circuit since 2002. As a junior, she won three Canadian championships and began her rise on the world stage.
"I made the Olympics before I actually thought I would be a podium successful athlete at this sport," she admitted of the 2006 Winter Games, where she finished 20th. "That year, it was my first year on the senior team, coming off the junior national team.
"A couple of years later, I came back off of an injury and at that point, I managed to get to a place where I was getting top 10 performances."
Her first senior podium finish came in 2011, third in Cesana, Italy — the first ever World Cup medal for a Canadian woman. And she hasn't looked back since, with multiple World Cup top-three finishes, including a trio during the recent 2017/2018 season.
Alex Gough. (Jens Meyer/CP)
However, an Olympic medal has eluded her resume. She came painfully close in Sochi, just missing the singles' podium. While that fourth place was Canada's best result in the event, she said it was a motivating factor leading into Pyeongchang, South Korea.
"The goal and the ideal is to obviously come out of Korea having gotten the opportunity to stand on the podium," the now four-time Olympian said. "If I'm able to go to Korea and pull top-end starts, and slide really well, and feel like I had a great performance, that's all I …read more
Source:: Sportsnet.ca
(Visited 1 times, 1 visits today)