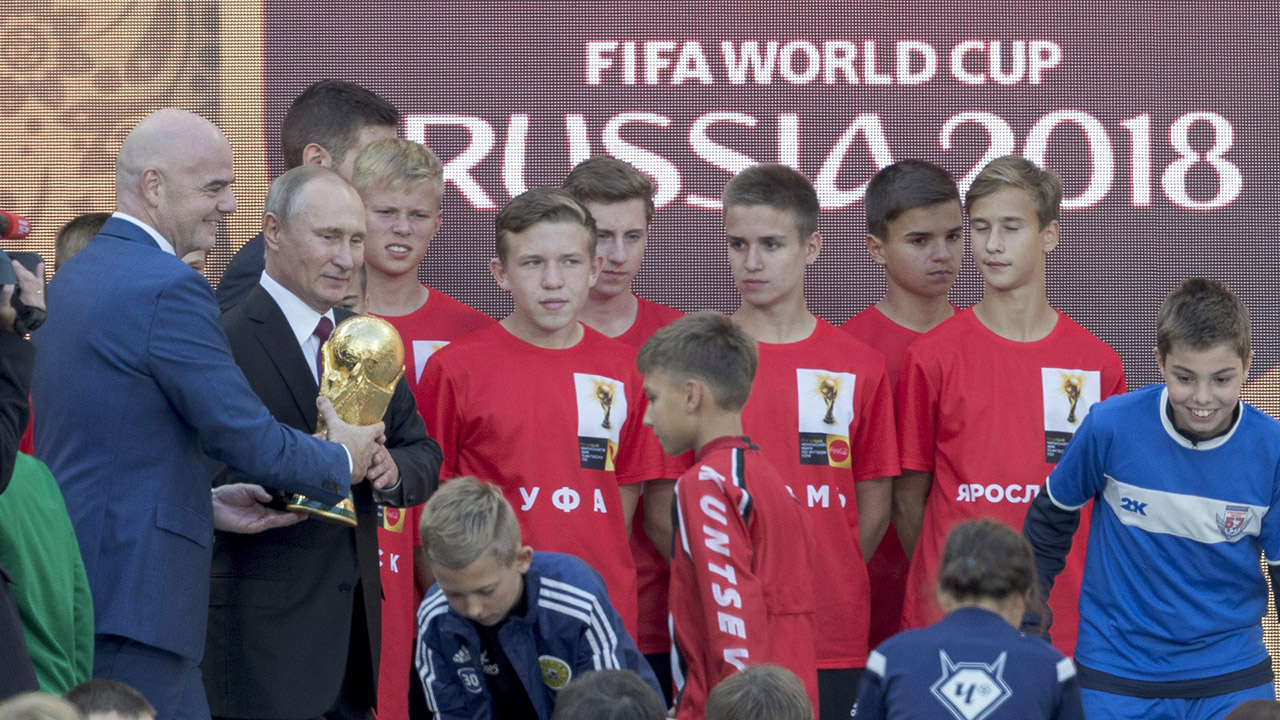 By Murad Hemmadi
At about 6:00 p.m. local time on June 14 at Moscow's Luzhniki Stadium, with Vladimir Putin in attendance and hundreds of millions tuning in around the world, a player will tap the ball to a teammate and kick off the 2018 FIFA World Cup. However the Russian team fares at home, the tournament will likely go down as a bad play by the ruling regime.
Nations treat the hosting of mega sporting events as a marker of "entering the global community [and] being a global player in terms of trade and economics," says Simon Darnell, an assistant professor at the University of Toronto. They're looking to be recognized as "a country with international prestige, a leader, forward-looking."
The Putin regime must see the World Cup as a chance to showcase Russia's resurgence. Instead, reputation-dinging scandals have dominated the lead-up, and there's little chance of the tournament itself going smoothly.
There's already the cost: a projected $11.8 billion in government spending. The total expenditure won't be totted up until well after the tournament, but the 2014 Winter Olympics in Sochi cost four times as much as initially anticipated. The other side of the balance sheet is in bad shape, too—while the World Cup has traditionally been a commercial bonanza, FIFA has reportedly struggled to sign up large sponsors for 2018.
Meanwhile, European media outlets reported last summer that poorly paid and ill-treated North Korean labourers had been involved in building St. Petersburg's Zenit Arena; according to a trade union, eight workers have perished on the site, among 17 killed at tournament venues in total.
[radioclip id=3768443]
The hosts have hardly been winning good press in other areas, either. Canadian lawyer Richard McLaren's independent investigation for the World Anti-Doping Agency found an "institutional conspiracy" to cover up the use …read more
Source:: Sportsnet.ca
(Visited 1 times, 1 visits today)