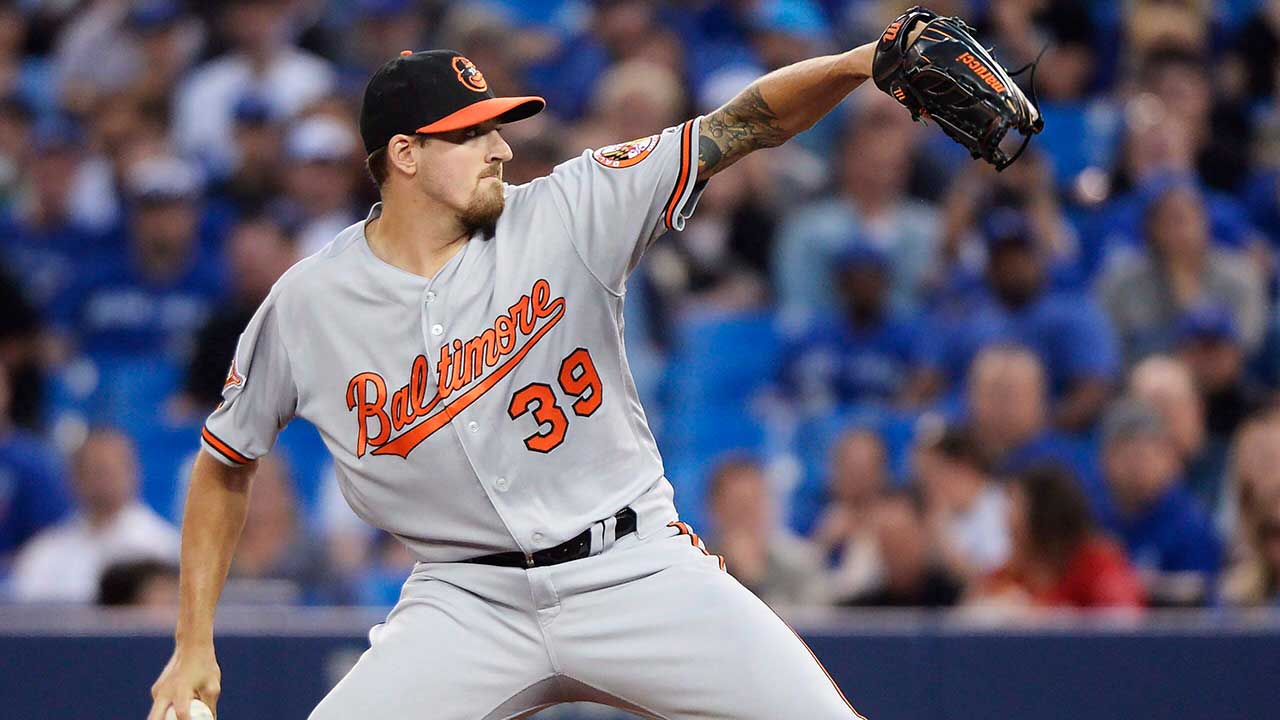 Baltimore Orioles starting pitcher Kevin Gausman will honour former Blue Jays ace Roy Halladay by wearing No. 34 this season.
In a statement released on his Twitter account, Gausman called Halladay his "idol."
In honor of Roy #34 pic.twitter.com/iuA28LNd1I

— Kevin Gausman (@KevinGausman) December 7, 2017
"For years I watched him dominate his competition," Gausman wrote. "To me, Roy gave me the inspiration that I could fulfill even my biggest of dreams — being a pitcher just like him."
Gausman added that being from Colorado, he felt extra close to Halladay, a Denver native.
"I'd like to think we have our own fraternity amongst ourselves," Gausman wrote.
Halladay died in a plane crash on Nov. 7 at the age of 40. He was one of the most dominant pitchers of his era, winning two Cy Young Awards in his 16-year career with both the Blue Jays and Phillies.
"The loss of Roy was tragic and is saddening, but I feel honoured to have watched everything he achieved," wrote Gausman. "I plan to wear #34 next season to honour Roy Halladay both on and off the field."
Source:: Sportsnet.ca
(Visited 2 times, 1 visits today)