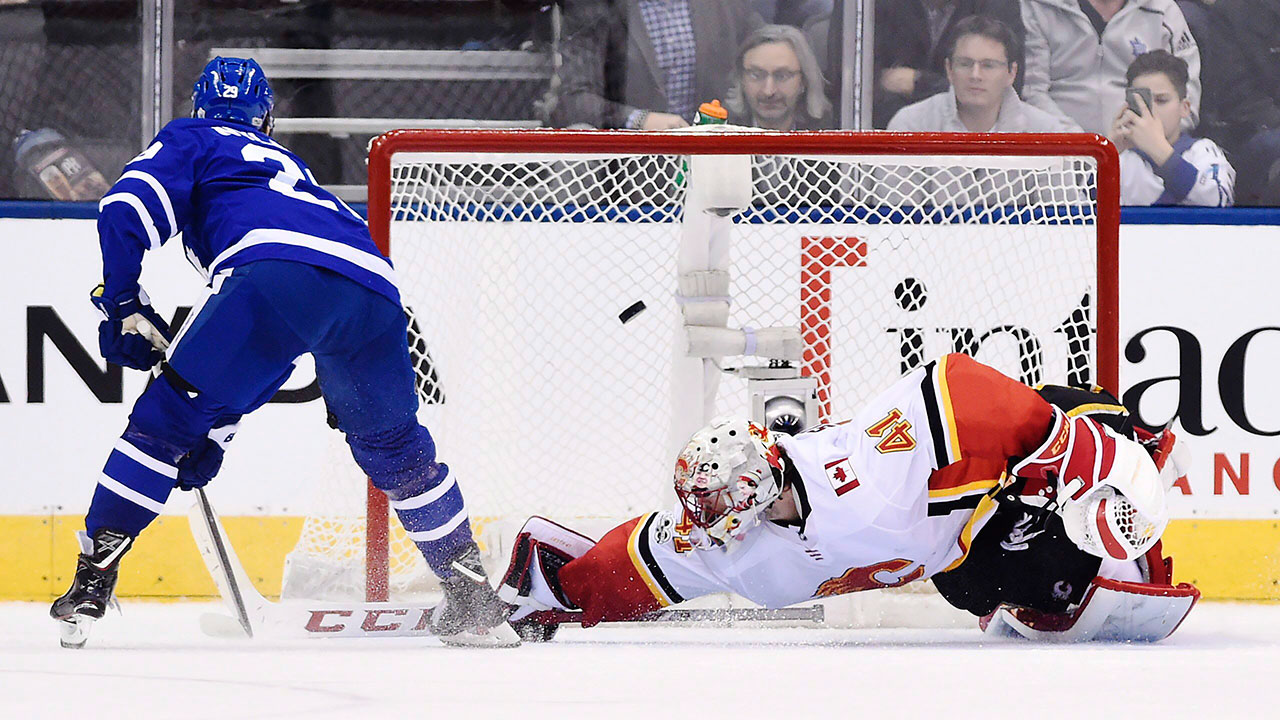 The Calgary Flames fell 2-1 in a shootout to the Toronto Maple leafs on Wednesday night despite outshooting, outchancing and outplaying their opponents. Here's four thoughts from the game.
FLAMES DESERVED A BETTER FATE
The Flames fired a season-high 48 shots at Frederik Andersen but only put one past the Maple Leafs goaltender, who was by far the best player on the ice for either team. Up 26-21 on the shot clock following 40 minutes, the Flames outshot the Maple Leafs 22-8 in the final 25 minutes. But Andersen almost single-handedly got the game to overtime and helped Toronto steal a pair of points by stopping three of four Flames in the shootout. While coaches and players were disappointed to leave Toronto with one point, the mood in the dressing room following the game was pretty upbeat as the team played a really good road game.
BLUEPRINT FOR SUCCESS
The Flames have been better on the road than they have been at home this season. Calgary, which went 1-3-0 during a four-game home stand that ended with a 5-2 loss to the Flyers on Monday, are 7-8-0 in 15 contests at Scotiabank Saddledome this season. Outside of the "C of Red", the Flames are 7-4-2. The simple answer is that Calgary tends to play a simpler style on the road. Glen Gulutzan and the coaching staff spent almost all of Tuesday's unscheduled practice working on defensive zone coverage, and it paid off against the Maple Leafs. The Flames were well structured and made plays when they were there instead of trying to force something that wasn't. Holding a Maple Leafs team that going into the game averaging 3.5 goals, third-most in the NHL, to only one in 65 minutes was a huge step in the right direction for Calary. With …read more
Source:: Sportsnet.ca
(Visited 2 times, 1 visits today)