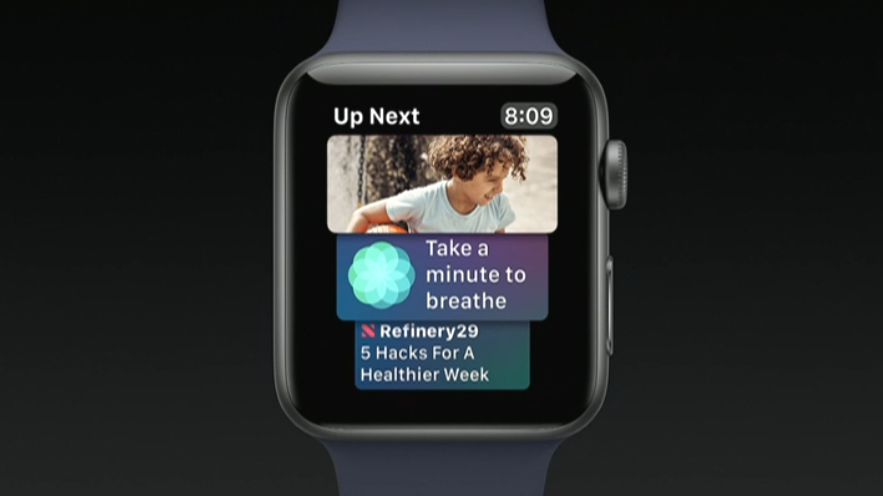 Update: watchOS 4 should now be on your wrist and we've updated this article with in-depth details on what it brings.
Apple's wearable software is a big part of why the Apple Watch, Apple Watch 2 and now, the Apple Watch 3, are among of the best smartwatches on the planet and keeping pace with the best Android Wear watches out there.
With watchOS 4 the software is better than ever, and you can nab the software right now.
It includes a lot of updates, from new watch faces to improved health and fitness tracking. Here's everything you need to know about it.
How to download watchOS 4 to your Apple WatchCut to the chase
What is it? The next software upgrade for the Apple WatchWhen is it out? Released September 19What will it cost? It's free for existing Apple Watch deviceswatchOS 4 release date
The full release of watchOS 4 is live, having launched alongside iOS 11 for iPad and iPhone devices. That means you can grab it now if you haven't already. Check out our full guide to updating to watchOS 4.
watchOS 4 interface
As well as adding new features (detailed below) Apple has tweaked the interface for watchOS 4.
For example, the dock now displays icons vertically rather than horizontally, and you can choose to have it show your most recently used apps rather than your favorites if you prefer.
There's also now a flashlight option in Control Center, which can be toggled to display a white light, a red light or a flashing light – the last of which could be handy to alert motorists to your presence if you're out in the dark.
watchOS 4 faces
As part of watchOS 4 Apple has created several new watch faces, one of which has Siri built-in.
The face will show …read more
Source:: TechRadar – All the latest technology news
(Visited 4 times, 1 visits today)