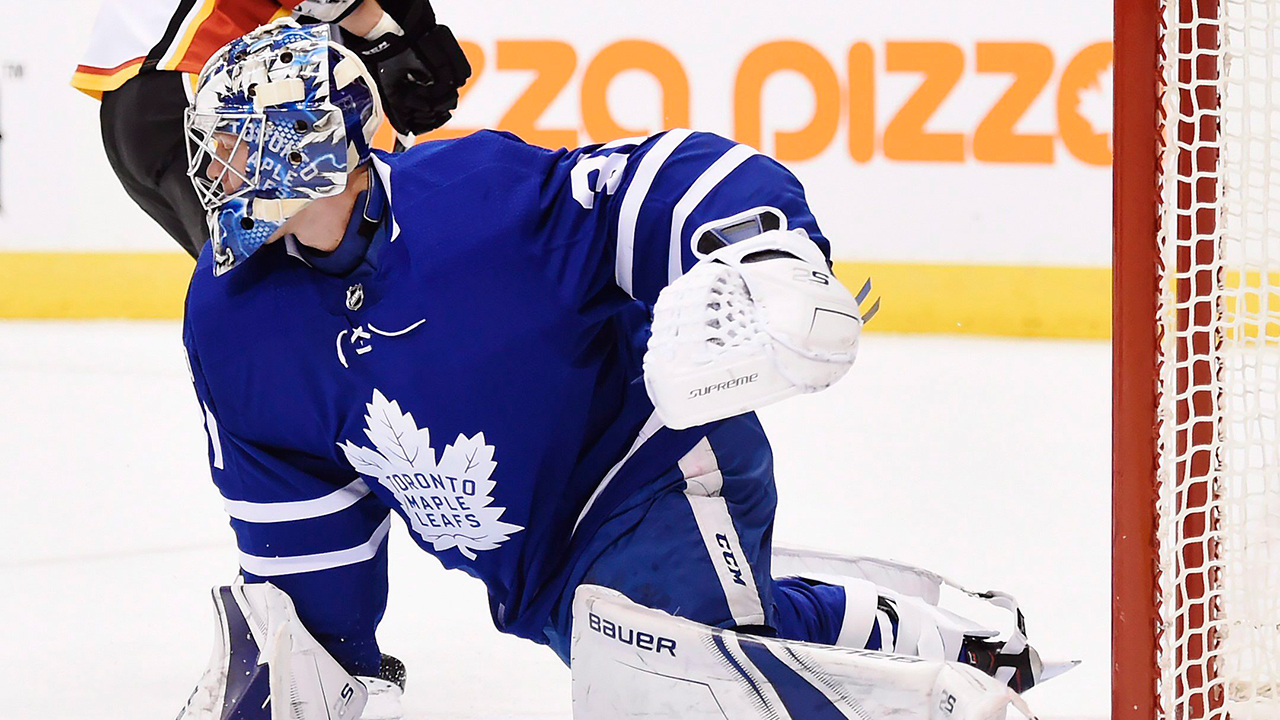 Mere hours before his freshest signature victory — a 2-1 shootout special over the inspired Calgary Flames — the most valuable Toronto Maple Leaf of 2017-18 was asked to describe the shot he finds most difficult to stop.
"Not telling you," replied Frederik Andersen, ever stoic.
The No. 1 goaltender's brick expression after Wednesday's morning skate would soon be mimicked by his entire 6-foot-4, 230-pound frame later that night. En route to his 16th win of the year, Andersen would make a season-high 47 saves, plus three more in the skills contest.
Five times already these defensively flawed Maple Leafs have surrendered 40 or more shots in a single game. Remarkably, they've now escaped with nine of a possible 10 standings points in those loosey-goosey affairs.
It's Steady Freddy — who handily leads all NHLers in shots against, saves, and time on ice — who deserves the bulk of the credit. Like the Springfield Tire Fire, the man burns through heaps of rubber and still won't go away.
On this night, crease-crasher Matthew Tkachuk made it a personal mission to get all up in his "tkitchen," once maybe accidentally slamming his knee into Andersen's mask and doing his best to shadow, irritate and harass a goalie on his game.
"Emotions were running pretty high," Andersen said. "I just tried to stay composed."
So, how do you solve a goaltender who's as locked-in as his secrets?
Pressed in that pre-game conversation for details on the pucks that do elude him, Andersen did offer this bit of advice for the Pittsburgh Penguins, who will attempt to crumble the Danish fortress Saturday.
"The ones you can't see are very tough. You see the point shots where the goalie is screened. It could be a little wrister or a 100-mph slap shot, it's …read more
Source:: Sportsnet.ca
(Visited 3 times, 1 visits today)