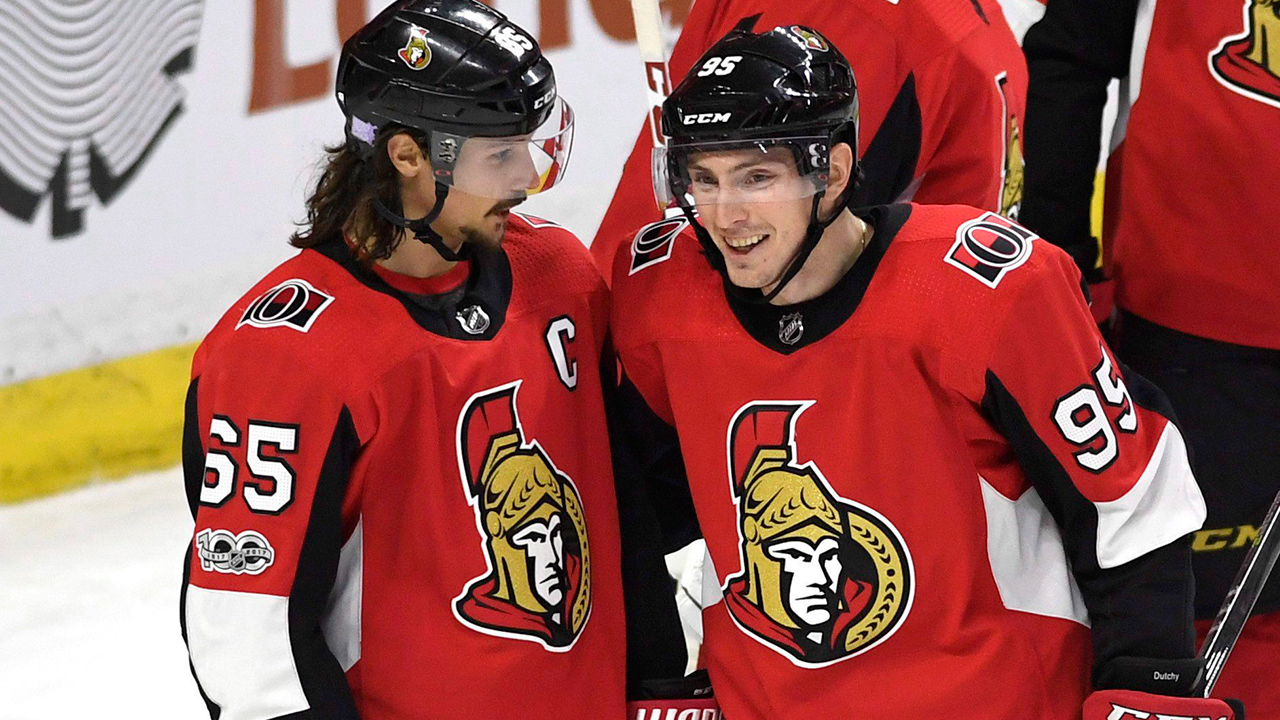 The Ottawa Senators are doing OK one-quarter of the way through the NHL season, but check back as early as the one-third mark and it there might be a different vibe all together.
The Sens have hit the skids a bit during their past half-dozen games and Sunday's 3-0 loss to the New York Rangers marked the beginning of a stretch in which Ottawa plays 10 of 11 contests away from home, including a swing through California.
The good news is, the Sens are 4-1-1 on the road this year, but their 4-4-5 home record balances that out for the worse. (Remember, Ottawa played two games in Stockholm that account for one roadie and one domestic contest, apiece.)
Wherever things go from here, it's hard to imagine Ottawa making any big moves since it already blew its powder by acquiring Matt Duchene. Maybe once the 26-year-old settles in with his new club — he's a pointless minus-6 in five games so far — the picture will look a little brighter in Canada's capital.
While we wait to find out, let's examine all that's gone on so far.
THE GOOD: The .750 road winning percentage is nice, though it's built largely on the strength of an early-season trip through Western Canada where they edged Vancouver, then blasted Edmonton and Calgary without Erik Karlsson in the lineup. Despite the fact Ottawa is just 5-5-4 since Karlsson returned from ankle surgery, the all-world defenceman once again leads the positive news thanks to his 17 points in 14 contests.
Mark Stone is playing at a point-per-game clip (20 in 19) and the only players with more goals than his 13 are Nikita Kucherov (17) and John Tavares (15). Jean-Gabriel Pageau is sniffing his first-ever 50-point season and Derick Brassard, …read more
Source:: Sportsnet.ca
(Visited 1 times, 1 visits today)