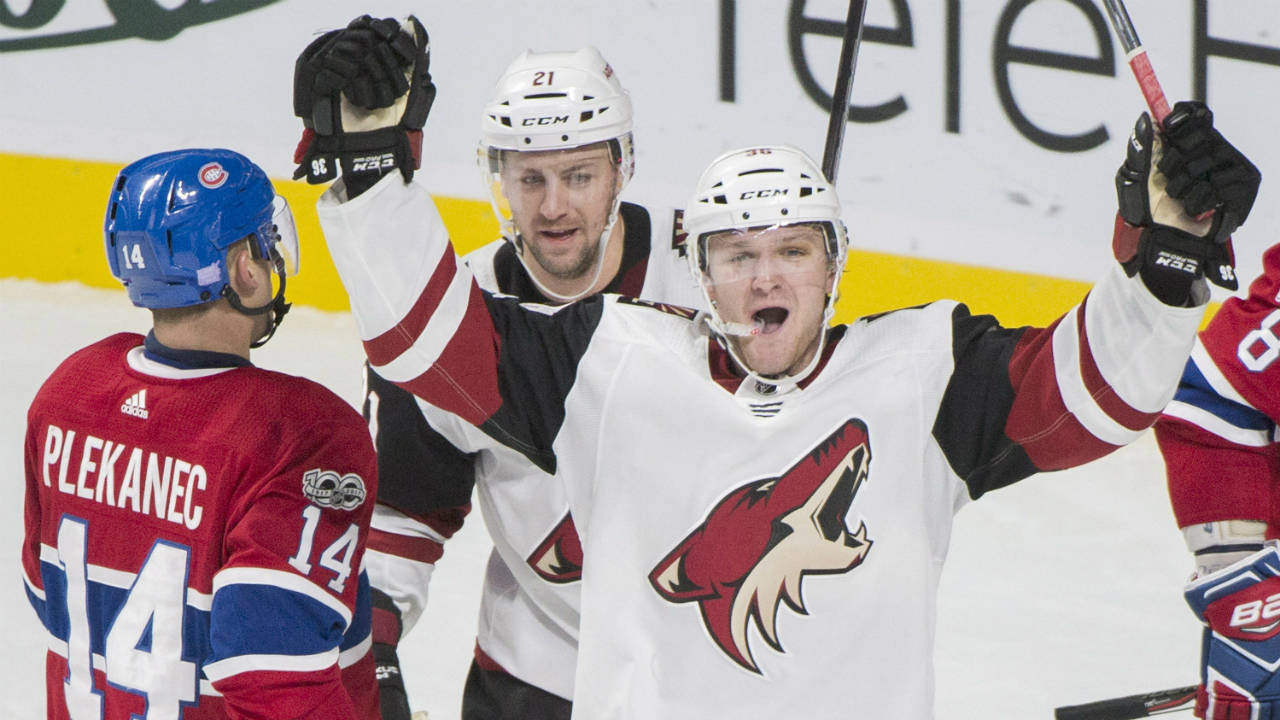 MONTREAL — The Montreal Canadiens had only one way to lose to the Arizona Coyotes on Thursday, and sure enough, they delivered.
It sure feels like Murphy's law when it comes to this team; anything that can go wrong will go wrong.
The Canadiens ritually outplayed their opponents through the first 10 games of the season and got off to their worst start in 76 years. Goaltender Carey Price, fresh off signing an $84-million extension, put up the worst numbers of any starter in the league before he went down with a mysterious lower-body injury that has already kept him out of action for two weeks and threatens to keep him out (possibly much) longer.
And on Thursday, with a chance to get back to .500 for a third time this season, they became the first team to lose in regulation to the 31st-placed Coyotes. The final score was 5-4.
"We only have ourselves to blame for it," said Brendan Gallagher, who scored his eighth goal of the season to give the Canadiens a 1-0 lead at the 10:48 mark of the first period.
Canadiens forward Paul Byron scored three minutes and eight seconds later, completing a beautiful passing play that started with Jonathan Drouin exiting Montreal's zone and ended when Galchenyuk hit Byron's tape with a saucer pass that skipped over two Coyotes sticks.
They were goals born of smart transition hockey — the kind Canadiens coach Claude Julien longs for. The Canadiens played it to perfection through the first 20 minutes, smothering every Coyotes rush through the neutral zone, countering with multiple chances on the 12 shots they generated in the opening stanza.
And then the second period started with a bang. Nicolas Deslauriers, playing …read more
Source:: Sportsnet.ca
(Visited 42 times, 1 visits today)