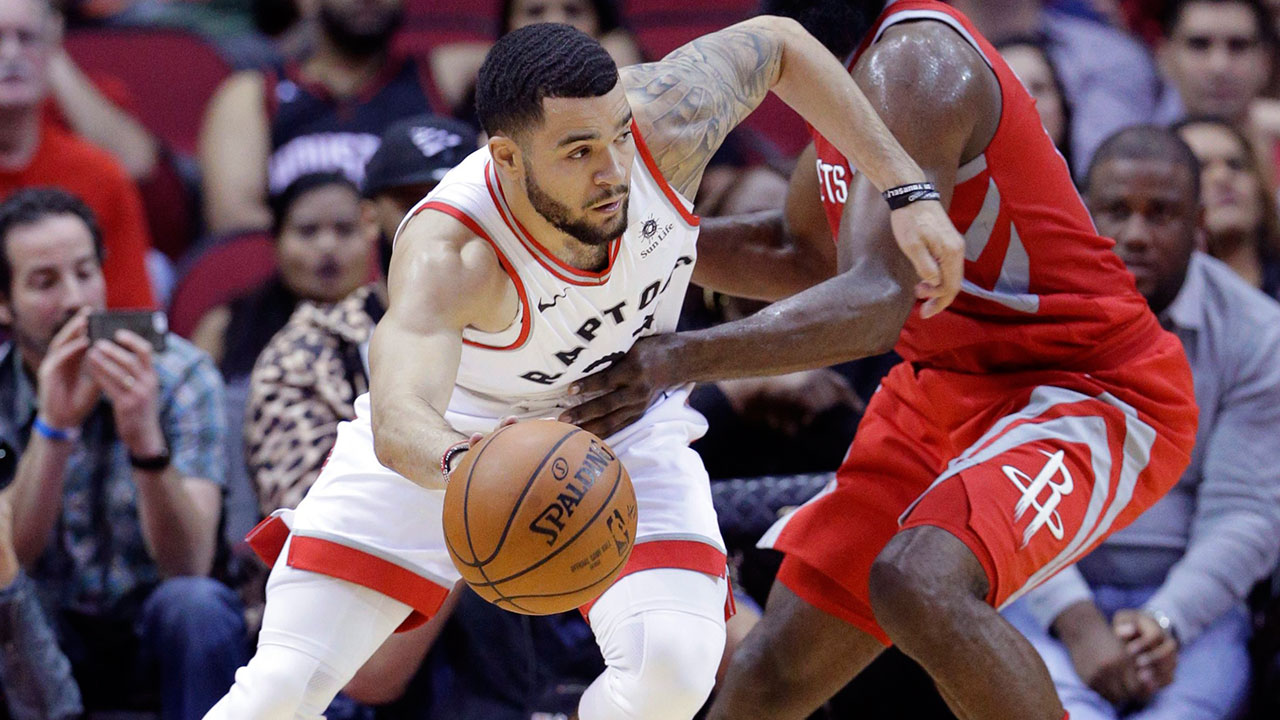 The Toronto Raptors put a disappointing loss in Boston on Sunday firmly in the rearview Tuesday night with their best and most impressive performance of the season.
On the road facing a Houston Rockets team that entered last night's action riding a six-game win streak and tied with Golden State for the best record in the Western Conference, Toronto took it to the Rockets defence en route to a loud 129-113 win. It was the Raptors' largest margin of victory since the second game of the season and Houston's worst loss to date, despite a 37-point, 11-assist performance from James Harden.
While the Raptors led by double-digits for most of the second half, the Rockets brought the game to as close as eight points in the fourth. They had their chances to complete the comeback, but simply couldn't hit their shots— it's not often Eric Gordon will go scoreless from deep and him, Harden, and Ryan Anderson will combine to sink just five three-pointers on 24 attempts.
Coming into the game shooting just 33 per cent from deep, the Raptors were 14-30 from beyond the arc (46.7 per cent) against a team that makes its living behind the three-point line like no other in the NBA. Turns out that making or missing your shots can go a long way to winning or losing basketball games.
Here are (slightly more elaborate) takeaways from Toronto's first "signature win" of the young season:
Bench lifts Raps, starters help finish the job
It's not that the Raptors came out of the gate poorly, which has been the case at other times this season. Early in the game they countered the Rockets warp speed pace with a series of methodical possessions that featured a slick two-way game between DeMar DeRozan and big man Jonas Valanciunas, who …read more
Source:: Sportsnet.ca
(Visited 4 times, 1 visits today)