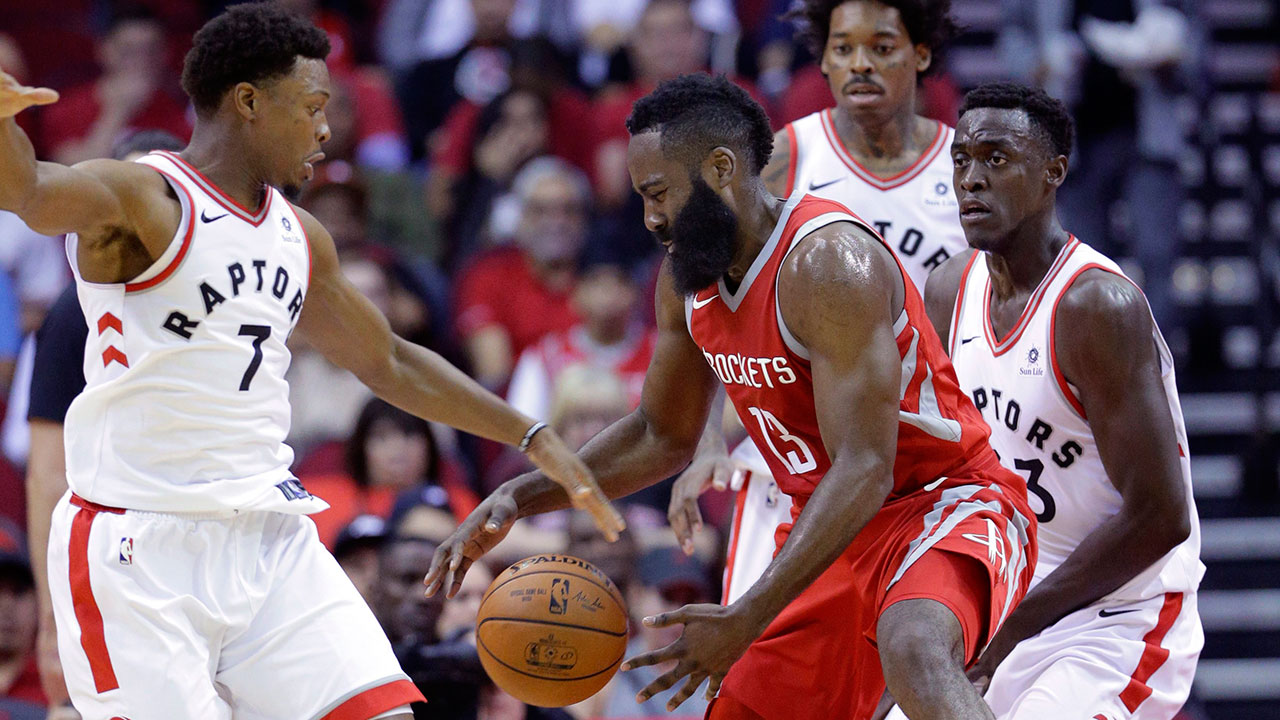 HOUSTON – DeMar DeRozan scored 27 points and the Toronto Raptors built a big lead in the first half and held on for a 129-113 win over the Houston Rockets on Tuesday night.
James Harden had 38 points and made 19 of 19 foul shots for the Rockets, who ended a six-game winning streak.
Houston scored six straight points, including three free throws from Harden, to make it 108-103 with about 7 1/2 minutes left.
Delon Wright made a free throw for the Raptors soon after that, and OG Anunoby connected for Toronto's first field goal in more than three minutes on a 3-pointer with 6:25 remaining. After Wright's layup, Kyle Lowry stole the ball from Harden, and DeRozan finished on the other end with a dunk to make it 116-103.
Harden got Houston going again with a four-point play. The free throw was his 19th, setting a franchise record for most foul shots without a miss in a game.
DeRozan and Serge Ibaka had back-to-back dunks after Harden's big play to make it 120-107 with about three minutes left and send many of the home fans toward the exits.
Source:: Sportsnet.ca
(Visited 4 times, 1 visits today)